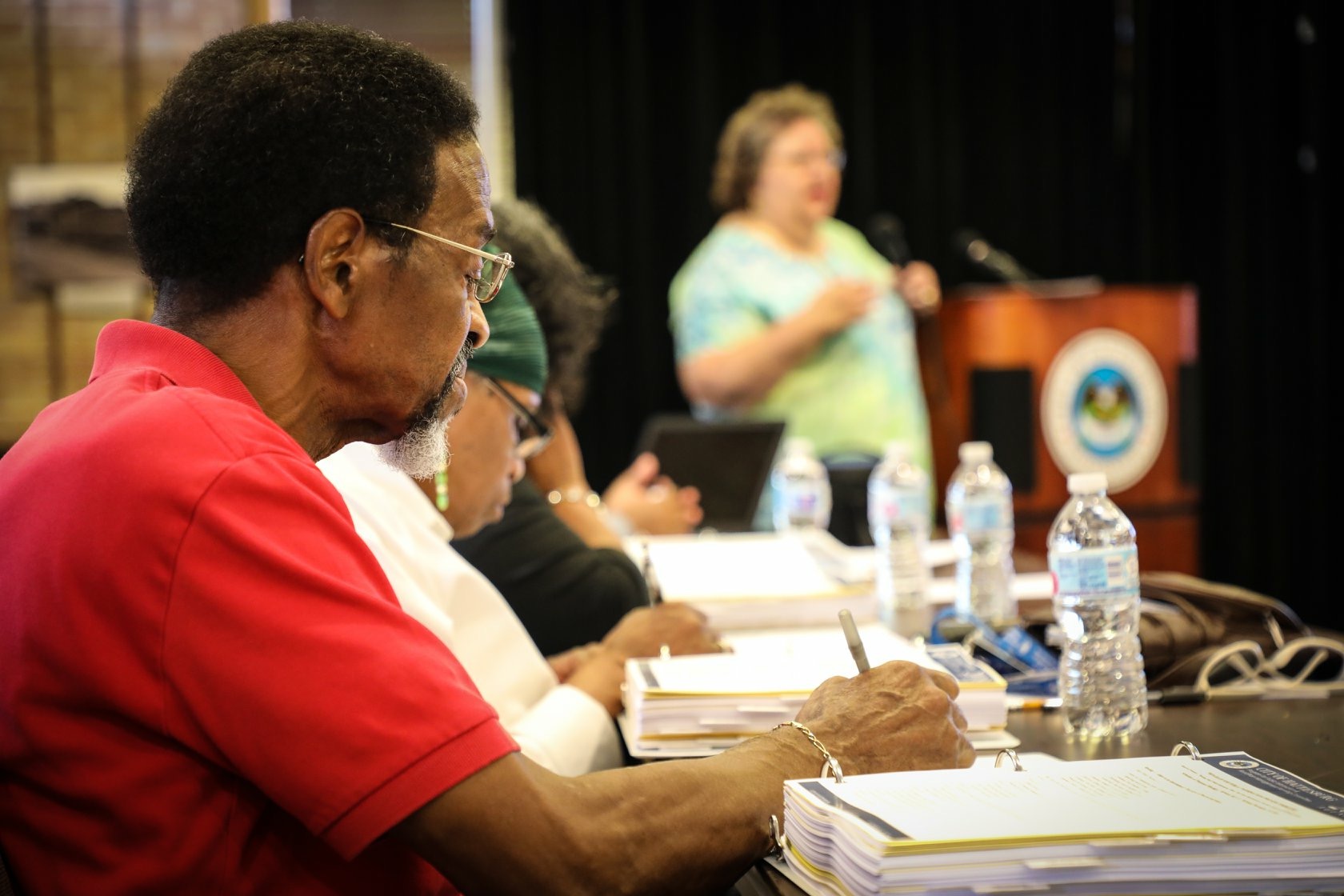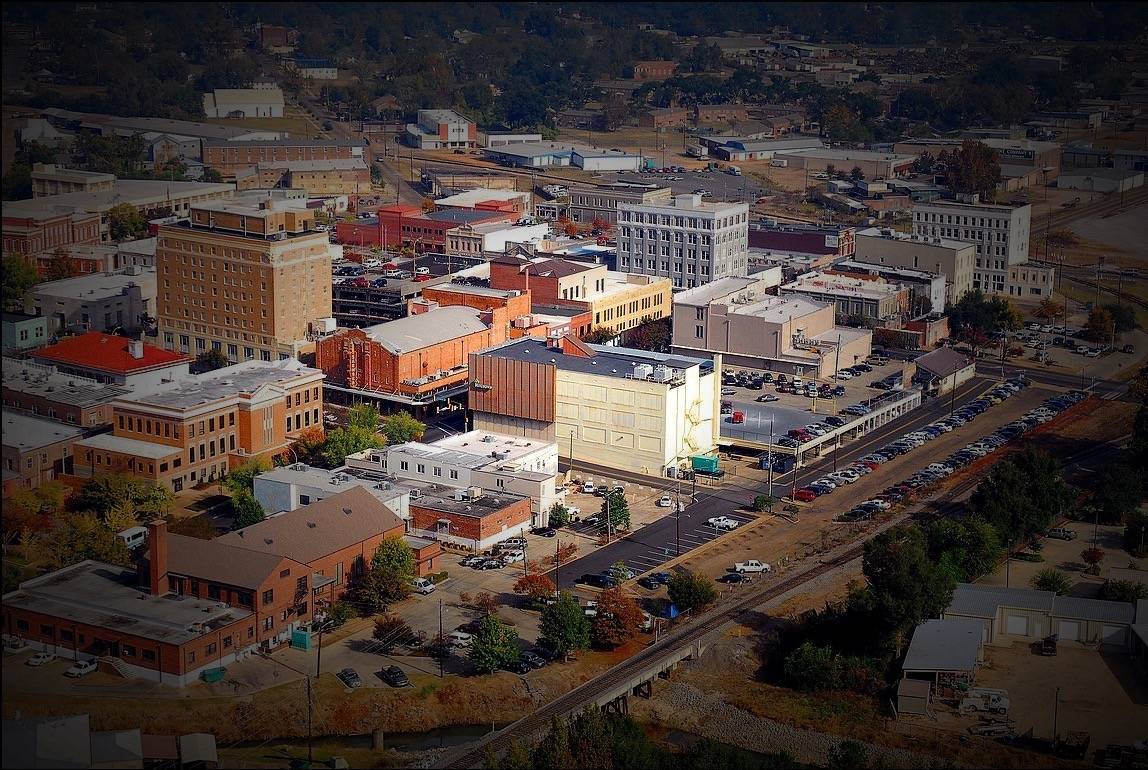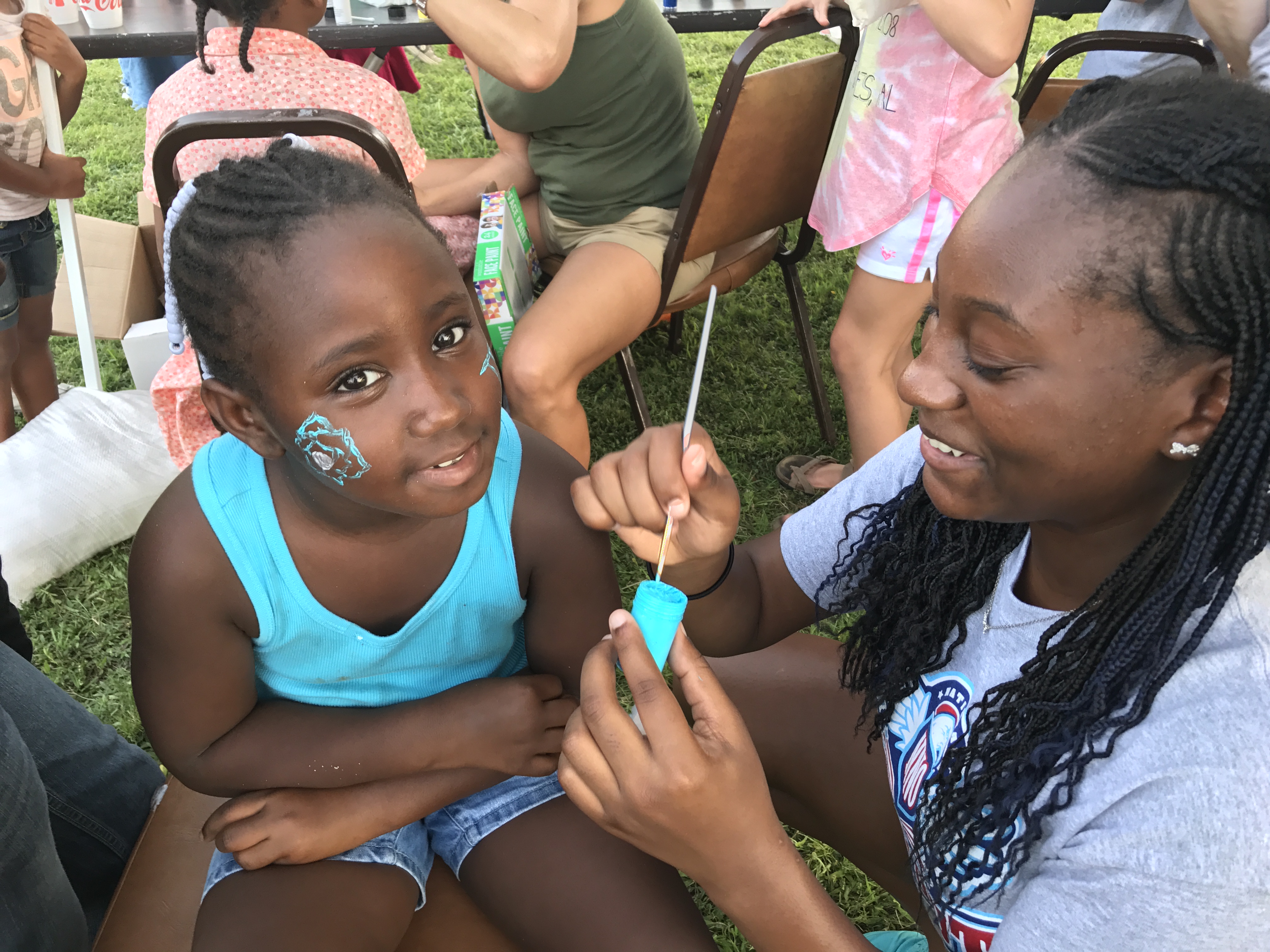 METROPOLITAN PLANNING

ORGANIZATION
CONTACT 

INFORMATION
Located at Hattiesburg City Hall, the office is open Monday through Friday, between the hours of 8 a.m. and 5 p.m.
200 Forrest Street
Post Office Box 1898
Hattiesburg, MS 39403-1898
601-545-6259
mpo@hattiesburgms.com
Facebook: https://www.facebook.com/HattiesburgMPO
Staff
Stephen Guthrie, MPO Division Manager
Deanna Chapman, MPO Administrative Assistant
Addie West, MPO Transit Specialist
PUBLIC NOTICES, NEWS, &

RFPs
There are not any notices or RFPs at this time.
Notifying the Public of Rights Under Title VI
Hub City Transit operates its programs and service without regard to race, color, and national origin in accordance with the Title VI of the Civil Rights Act. Any person who believes she or he has been aggrieved by any unlawful discriminatory practice under Title VI may file a complaint with the Hub City Transit.
For more information on the City of Hattiesburg civil rights program, and the procedures to file a complaint, contact MPO Division at 200 Forrest Street or by mail to P.O. Box 1898, Hattiesburg, MS 39403. Copies of HCT's Title VI program including procedures for filing a complaint are available at MPO Division, 200 Forrest Street, Hattiesburg MS 39401, or copies in an alternative format by calling 601-545-6259.
Complaint forms are available at www.hattiesburg.com/hct, the MPO Division office at 200 Forrest Street, Hattiesburg, MS, or mpo@hattiesburgms.com.
A complainant may file a complaint directly with the Federal Transit Administration by filing a complaint with the Office of Civil Rights, Attention: Title VI Program Coordinator, East Building, 5th Floor-TCR, 1200 New Jersey Ave, SE, Washington, DC 20590.
If information is needed in another language, contact 601-545-6259. Si se necesita informacion en otro idioma, el contacto 601-545-6259.
HUB CITY TRANSIT MASTER PLAN
The Hub City Transit Master Plan will serve as a roadmap for improving public transit in the Hattiesburg Urbanized area over the next five to 10 years. This includes Hattiesburg, Petal and surrounding portions of Forrest and Lamar counties.
The plan will take a comprehensive look at local needs and recommend both short- and long-range strategies to increase ridership and improve the rider experience. To learn more, check out plan details and a list of frequently asked questions – visit, hubcitytransit.com/masterplan.
ABOUT THE HATTIESBURG PETAL FORREST & LAMAR MPO
---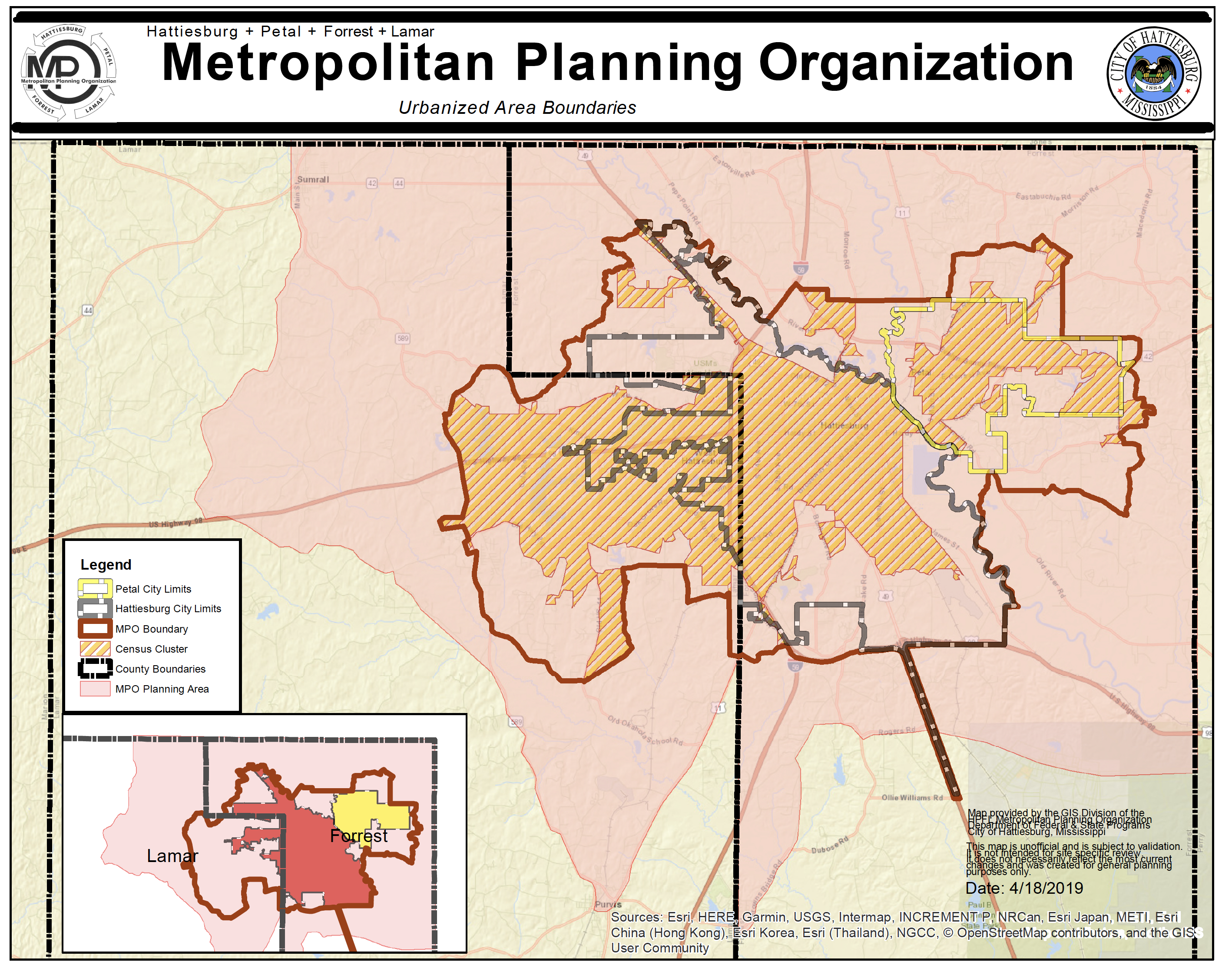 The Metropolitan Planning Organization's primary activities are transportation oriented. It provides the staff for the Hattiesburg-Petal-Forrest-Lamar Metropolitan Planning Organization (HPFL-MPO) and is responsible for the integrated planning of transportation systems in the cities of Hattiesburg and Petal, and parts of Lamar County and Forrest County. Using federal regulations and guidance, short and long-term transportation plans that meet community objectives are developed and implemented. A multi-modal planning approach is used to assure a vibrant and growing system of roads, rail lines, transit systems, and airports.
PURPOSE
Metropolitan Planning Organizations (MPOs) are regional transportation planning agencies, which provide a forum for cooperative decision-making concerning area-wide transportation issues. The MPO was created by federal and state law to develop transportation plans and programs which encourage and promote the implementation of transportation systems which embrace the various modes of transportation in a manner that will maximize the mobility of people and goods.
The federal legislation focuses on planning for urban areas, rather than individual cities. Every urbanized area with a population of more than 50,000 persons must have a designated Metropolitan Planning Organization for transportation to qualify for federal highway or transit assistance. All transportation projects should be supported and coordinated with the MPO's long-range plans to be eligible for federal funds.
BACKGROUND
Mississippi Governor William Winter established the Hattiesburg-Petal-Forrest-Lamar Metropolitan Planning Organization in August 1982. The HPFL-MPO was established when the Hattiesburg central area reached a population status of 50,000 plus. The HPFL-MPO area consists of the City of Hattiesburg, the City of Petal, a portion of Forrest County and a portion of Lamar County.
The smallest of MPO's in the State of Mississippi, representatives from the City of Hattiesburg, City of Petal, Forrest County and Lamar County, the Mississippi Department of Transportation and the Federal Highway Administration are involved in the transportation planning process for the MPO. Their purpose is to provide effective leadership in the development of transportation plans and programs.
COMMITTEES
The Hattiesburg-Petal-Forrest-Lamar MPO Policy Committee is the primary committee responsible for developing policies and procedures to guide the transportation planning process for the Hattiesburg Urbanized Area (HUZA).
The board consists of the mayors from the City of Hattiesburg and Petal, presidents of the Forrest County and Lamar County Board of Supervisors, the executive director of the Mississippi Department of Transportation and the executive director of the MPO and the Federal Highway Administration (non-voting member).
The MPO staff and the Technical Committee assist HPFL-MPO Policy Committee with planning and recommendations. The Mississippi Department of Transportation (MDOT) supports the planning efforts of the HPFL-MPO, which is vital because of the diverse array of projects that can be funded in the HUZA.
MEETINGS
All HPFL-MPO Technical Committee meetings are scheduled for the 2nd Wednesday of each quarter. All HPFL-MPO Policy Committee meetings are scheduled for the 4th Wednesday of each quarter.  Committee meetings are held at 10am at the Hattiesburg Intermodal Facility at 308 Newman Street.
Public participating in the transportation process is encouraged. All meetings of the Policy and Technical Committees are open to the public. Members of the public may request time on the agenda of the HPFL-MPO committees to comment on specific subjects of interest to the representatives. A minimum of two weeks advance notice should be given for requested agenda time.
Technical Committee Scheduled Meetings, Agendas & Minutes
Policy Committee Scheduled Meetings, Agendas & Minutes
POLICY COMMITTEE 

MEMBERS
Toby Barker, Mayor
City of Hattiesburg, Mississippi
Proxy:
Ann Jones
Betsy Mercier
Kermas Eaton
Hunter White
Tony Ducker, Mayor
City of Petal, Mississippi
Proxy:

Chris Bowen, Board of Supervisors-D5
Forrest County, Mississippi
Proxy: 
David Hogan
Rodrick Woullard
Burkett Ross
Sharon Thompson
Warren Byrd, Chairman, Board of Supervisors
Lamar County, Mississippi
Proxy: 
Michael Hershman
Don Walker
Jason Lamb
Kelly Castleberry, P.E.-District 6 Engineer
Mississippi Department of Transportation
Proxy: 
Evan Wright
Sammy Holcomb
Perry Brown
Lee Frederick
Mitchell Young
David Seyfarth
Chuck Starita
Shundreka Givan
Federal Highway Administration
(Non-Voting Member) – Jackson, Mississippi
TECHNICAL COMMITTEE 

MEMBERS
HPFL-MPO Executive Director
Hunter White, City of Hattiesburg
Jerald Little, City of Hattiesburg
John Weeks, P.E., City of Petal
Amy Heath, City of Petal
Nick Connolly, P.E., Forrest County
Corey Proctor, Forrest County
John Weeks, Forrest County
Robert "Bob" Taylor, Forrest County
JeVaughn Osgood, Forrest County
Don Walker, P.E., Lamar County
Jason Lamb, Lamar County
Michael Hershman, Lamar County
Shundreka Givan, Federal Highway Administration
David E. Williams, U.S. Department of Transportation
Randal Jansen, U.S. Department of Transportation
Kelly Castleberry, Mississippi Department of Transportation
Perry Brown, Mississippi Department of Transportation
Jeff Aultman, Mississippi Department of Transportation
David Seyfarth, Mississippi Department of Transportation
Evan Wright, Mississippi Department of Transportation
Sammy Holcomb, Mississippi Department of Transportation
Geoffrey Crosby, P.E., Neel &Schaffer
Allison B. Hawkins, Southern Mississippi Planning and Development District
Emlyn Jackson, Southern Mississippi Planning and Development District
Callison Richardson, Area Development Partnership
Dr. Robert Blevins, William Carey College
Thomas Heanue, Hattiesburg-Laurel Regional Airport
Calvin Russell, Hub City Transit