RESIDENTIAL: 

FLOOD HAZARD MAPS & FLOOD INSURANCE STUDIES
CONTACT 

INFORMATION
Main Office, City Hall
200 Forrest Street
1st and 2nd Floor
601-545-4609
Code Enforcement
601-554-1027
Planning
601-545-4599
Building
601-554-1028
Neighborhood Coordinator
601-545-1962
FEMA (1970 – 2010) Flood Hazard Maps and Flood Insurance Studies
Click to return to the Flood Information page.
For a map that highlights the City's current floodways and zones, click the image below.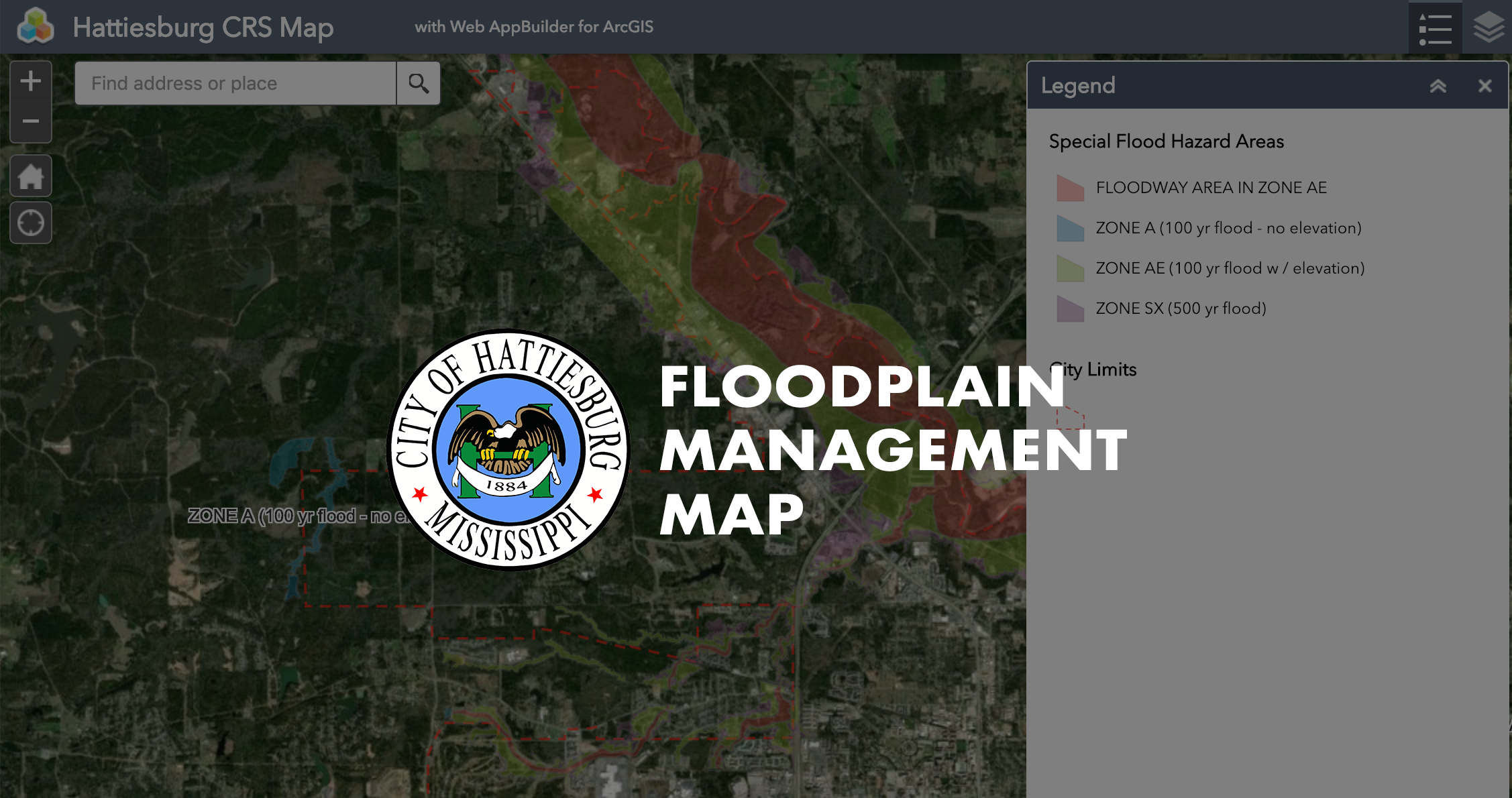 To help limit the severity of floods and resulting damages, a Building Permit must first be obtained any time development is to take place within Hattiesburg. The proposed work is checked for compliance with the City's Flood Damage Prevention Ordinance. Development within the floodplain is closely controlled, and is prohibited if any increase in the flood hazard results.