EXECUTIVE

 

ORDERS
In response to COVID-19 both Mayor Toby Barker and Governor Reeves' have issued executive orders to help slow the spread and guide the economy in reopening. Below are links to both sets of orders. 
BRIEFINGS

 

WITH MAYOR BARKER
In response to COVID-19, Mayor Barker has committed to giving 2-5 briefings each week – when needed and when necessary – to communicate local numbers, key insights for data, action steps the community can take to help slow the spread and periodic city news. Below is a link to all briefings on YouTube. 
MEDIA

INQUIRIES
For all media inquiries, please contact 601-447-5950 (text for best response) or email smccain@hattiesburgms.com.
If you have questions or need additional information about coronavirus and Mississippi, the information below will provide you with a hotline dedicated to COVID-19.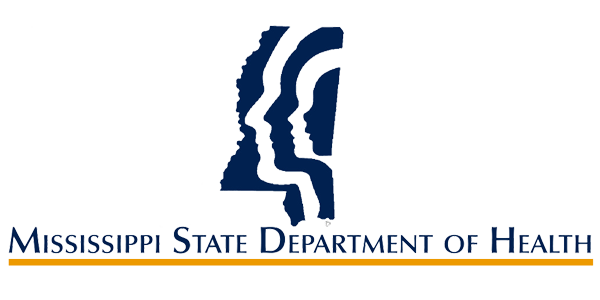 COVID-19 Hotline: 877-978-6453
Monday – Friday, 8 a.m. – 5 p.m.
COVID-19

 

VACCINATIONS
COVID-19 vaccination eligibility includes teachers, staff and employees in K-12, preschool or childcare settings as well as to first responders and public safety personnel (including law enforcement, public safety, fire services and emergency management officials).
Other groups currently eligible for COVID-19 vaccination in Mississippi are all healthcare personnel; persons aged 65 years and older; and anyone aged 16-64 with certain underlying medical conditions. To see the statewide vaccination plan, visit
healthyms.com/covid19
.
Currently, vaccinations can be scheduled at MSDH-hosted drive-thru sites or through private providers/hospitals.
MSDH: Vaccination Site
Lake Terrace Convention Center
1 Convention Center Plaza, Hattiesburg, MS 39401
Monday – Saturday
8 a.m. – Noon
Appointment required: covidvaccine.umc.edu
Drive-thru.
Healthworks Immunization Clinic
Partnership between Forrest General Hospital and Hattiesburg Clinic
1st Floor, Main Clinic at 415 South 28th Avenue, Hattiesburg, MS 39402
Monday – Saturday, 8 a.m. – 5 p.m.
Appointment required.
iris.hattiesburgclinic.com / 601-261-1620
COVID-19

 

TESTING
One of the City's four factors for combatting COVID-19 includes making sure there is a wide availability of testing for any and all who may have been exposed to someone with COVID-19 or who feels symptomatic. Below is a list of testing sites throughout the Pine Belt, free and cash-pay.
Mississippi Department of Health (FREE)
Appointment required covidschedule.umc.edu
Rapid and PCR tests are available.
Southeast MS Rural Health Minor Care Clinic
123 South 27th Avenue, Hattiesburg, MS 39401
Sunday – Saturday
9 a.m. – 9 p.m.
TrustCare
6176 US Hwy 98, Hattiesburg, MS 39402
Monday-Friday, 8 a.m. – 8 p.m.
Saturday, 9 a.m. – 5 p.m.
Sunday, 1 p.m. – 7 p.m.
No appointment is necessary.
All TrustCare urgent care clinics accept insurance but you may also cash pay for COVID-19 testing. The rapid swab test is $185 cash pay or co-pay with insurance. The rapid antibody blood test is $160 cash pay or co-pay with insurance.
To access all information related to COVID-19 that has been released via daily updates and briefings, click the link below: