Hattiesburg Comprehensive Plan
The purpose of the 2008 Comprehensive Plan is to identify the long-range goals and policies that should be used to guide public and private decision-making related to Hattiesburg's future growth and community development. As a policy statement, the plan expresses the city's desire to affect the physical form of its destiny. By approaching that future in a coordinated and unified manner, Hattiesburg seeks to preserve, promote, protect and improve the public health, safety, comfort, good order and appearance within its jurisdiction.
A comprehensive plan is a policy document. It is a vision of what the city will look like and how it will function in the coming years, and it contains strategies to achieve that vision. The comprehensive plan must be adopted by the City Council and, in doing so, the council declares that the plan is the central policy to guide all public decision-making.The comprehensive plan is implemented in a number of ways.
The Hattiesburg City Council adopts local ordinances—the City Code of Ordinances and the Land Development Code—establishes city policies, prepares annual budgets and capital improvement programs, and makes daily decisions that are consistent with the plan. Land use decisions considered by appointed bodies—the Hattiesburg Planning Commission, Land Development Code Board of Adjustments, and Historic Conservation Commission—should be based upon the goals, objectives and policies contained in the plan.
Additionally, the plan contains a vision of how the residents want the city to look and function. Individual citizens develop land, manage businesses and industries, maintain properties, and provide services. The comprehensive plan's collective vision can only be achieved if these activities are undertaken in such a way that is consistent with the plan.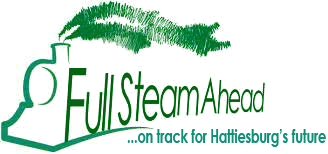 Comments are closed.