Hattiesburg, Mississippi – Throughout February, the City of Hattiesburg and local organizations and institutions like the African American Military History Museum and The University of Southern Mississippi will host several events in celebration of Black History Month.
All events are listed on this site in the community calendar, but can also be located below. Additional events will be added as submitted or known.
February 19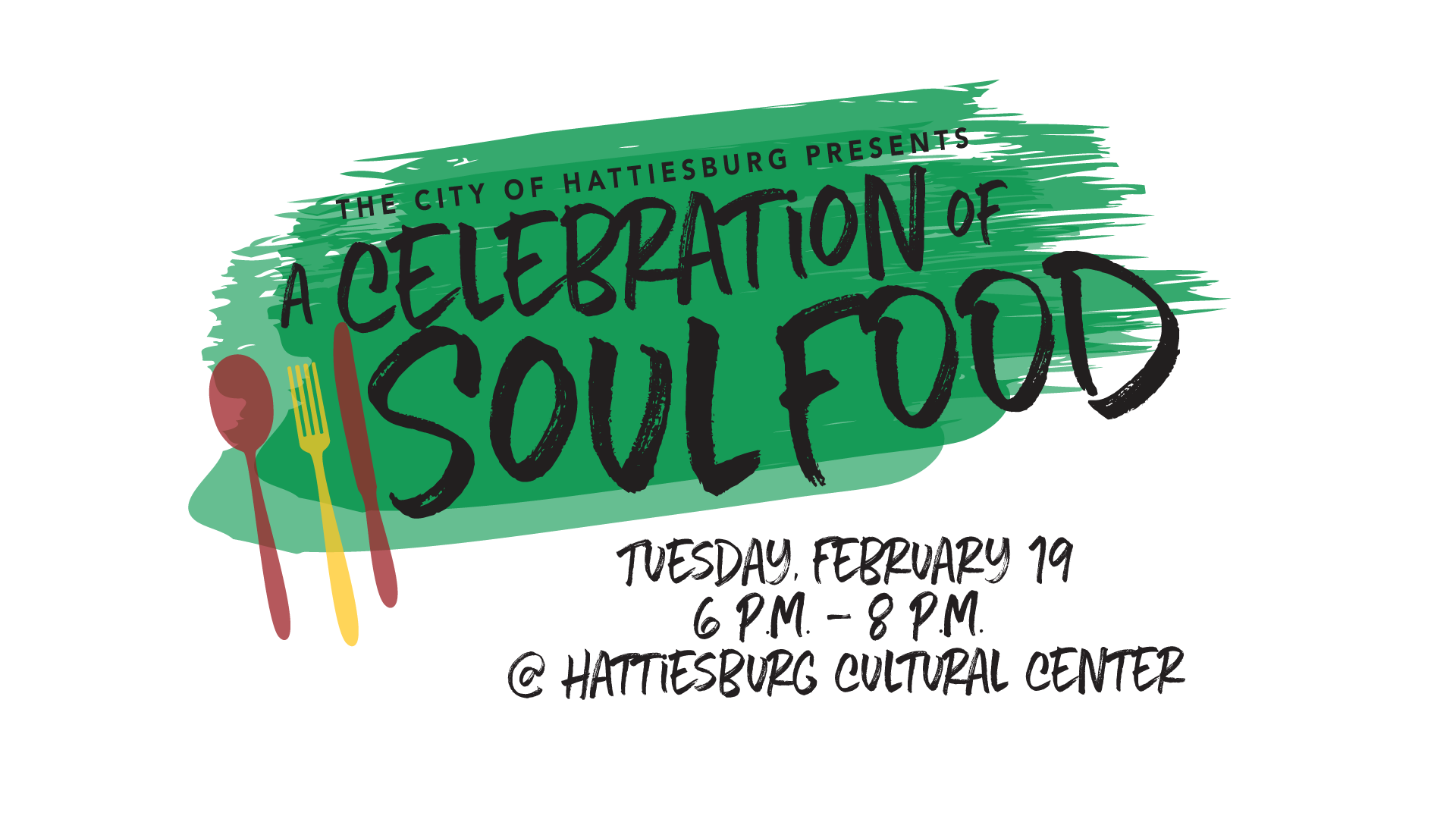 The City of Hattiesburg presents a "Celebration of Soul Food," a community potluck event created to celebrate Black History Month through food, fellowship and entertainment.
Guests are encouraged to bring their best soul food dishes for sharing, listen to entertainment from Sovereign Chorale and hear from Kathy Starr as she discusses "The Soul of Southern Cooking I & II: Miz Bob's Second Batch Cooking from a Mississippi Slave Girl's Table" through a partnership with the Library of Hattiesburg, Petal, and Forrest County and the Mississippi Humanities Council.
The event is free to the public.
Location: Hattiesburg Cultural Center, Time: 6:00 pm
---
This exhibit will run through the end of March, 2019.
Location: , Time: 
---
February 1

This event occurs every Friday in February, at 10 a.m.
Location: African American Military History Museum, Time: 10:00 am
---
February 5
Location: Thad Cochran Center at Southern Miss, Time: 6:00 pm
---
February 7
Location: Liberal Arts Building, Time: 6:00 pm
---
February 12
Location: , Time: 11:00 am
---
February 16

Location: African American Military History Museum, Time: 1:00 pm
---
February 19
Location: Bennett Auditorium, Time: 7:00 pm
---
February 20

Location: African American Military History Museum, Time: 11:30 am