Action Center
The City of Hattiesburg's Action Center is the information exchange center between city departments and local residents. When a citizen calls with a concern, an Action Center operator will log the request into a new citywide software system (EnerGOV) and the appropriate department will be notified to address the problem.

Mayor's Mentoring Initiative
If you are interested in participating in Mayor Toby Barker's Mentoring Initiative, please submit your information through our online form. The Mayor's Office will be in contact with you shortly about an application for your involvement.
Enhancing Cultures, Changing Lives
Welcome to Hattiesburg
Welcome to the Official Web site for the City of Hattiesburg, Mississippi. With a population of nearly 50,000 and the fourth largest city in the state, Hattiesburg is centrally located less than 90 minutes from New Orleans and Mobile, the Gulf Coast and Jackson, Mississippi.
For those visiting our Web site, we hope that you will learn why Hattiesburg, the Hub City of the South, is a prospering region for economic development, education, the arts, health care, retirement, as well as a great place to raise a family.
For Hattiesburg regulars and residents, we have added online forms for your convenience and news releases, so you can keep up with the great things that are going on in the City of Hattiesburg.
 City Departments
The City of Hattiesburg is made up of 11 departments to offer the best service to all residents. Each department has a director that has been appointed by Mayor Toby Barker. If assistance is needed please contact the department and let us serve you.
News
VIEW ALL -
Between Monday, July 23 and Friday, July 27, citizens will see the Hattiesburg Fire Department ...

On August 1, the Planning Commission and Board of Adjustments will meet for the month of August...

The City of Hattiesburg and Forrest County will host National Night Out (NNO) Against Crime Kic...
Calendar and Events
No Events
For a full calendar,
click here
.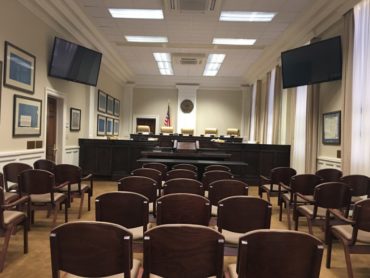 City Council Agenda
City Council Agenda