Hattiesburg, Mississippi – In late February, the City of Hattiesburg, Forrest County, Forrest General Hospital, Mississippi Development Authority and the Office of State Aid Road Construction will begin a multi-phased traffic improvement project for the stretch of Highway 49 from O'Ferral Street to Adeline Street.
This project, large in scope, will expand access to Forrest General Hospital by shifting the Highway 49/Mamie Street traffic signal to Camp Street and installing an additional traffic signal at Highway 49/West Adeline. It will improve traffic circulation on Arlington Loop and provide a more efficient route to Midtown from Highway 49. Once completed, the project will also provide for a dedicated pedestrian and bicycle pathway from Kamper Park to Midtown.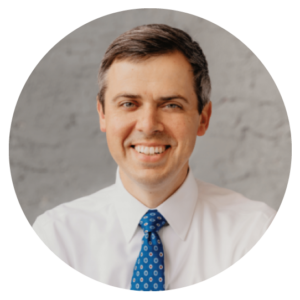 "The long-term benefit of this project will greatly enhance the quality of life for current residents while providing opportunities for the growth of Forrest General Hospital and aid in better access to many of the current and future developments in Midtown," said Hattiesburg Mayor Toby Barker. "As a whole, it is a testament to the city listening to its residents, collaborating across industries and staying committed to a project that plays a vital role in improving access to health care."
Due to the expansion and growth of Forrest General Hospital, the initial work began on this project in 2011 to address the need for easier access to the Hospital from Highway 49 and for better traffic circulation to, through and away from the facility which also includes access to additional medical facilities between the hospital and Hattiesburg Clinic. This also included the transformation of East Camp Street into one way, constructed to include pedestrian access.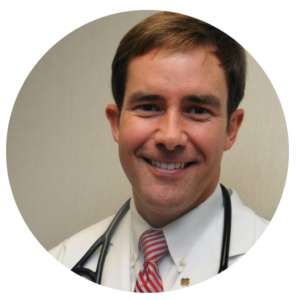 "One of the many great characteristics of our city is the quality of life we enjoy due to the continued enhancements made in a variety of areas. Over the last two years, we've all seen the vital importance of having convenient access to health care," said Dr. Bryan Batson, chief executive officer for Hattiesburg Clinic. "This Highway 49 project, long-term, will improve patient and community access to the hospital, the clinic, and around our general vicinities in the Midtown area which will benefit many people in the years to come."
A brief history of the project includes:
2011: Project initiated.
2012: Multiple public meetings were held with the surrounding area neighborhoods, including Arcadia, Sunset, University Heights and Parkhaven Neighborhood Associations. Meetings were also facilitated with MDOT and City of Hattiesburg officials. Additional data reviewed included traffic studies, design criteria and permit approval for work on Highway 49.
2013: Conversations with neighborhoods continued and then-city engineer Bert Kuyrkendall hosted a series of charettes to address how traffic might impact those who are east of Hwy 49. The principal ask was to limit the amount of new traffic coming to Camp Street by turning the roadway into a one-way street for westbound vehicular traffic only. In addition, part of Camp Street would be designated for exclusive use by pedestrians and cyclists.
2015: Mississippi Development Authority awarded $2.5 in Economic Development Highway funds for this project.
2018: A $3.7 million water and sewer improvements project began to address water and sewer issues underground before the transition of Camp Street into a one-way street.
2019: Camp Street reconstruction begins in December 2019 and is completed by August 2020.
2020 – 2021: Preparation, design and bids for the final Highway 49 Improvements project were completed, with construction slated to begin in February 2022.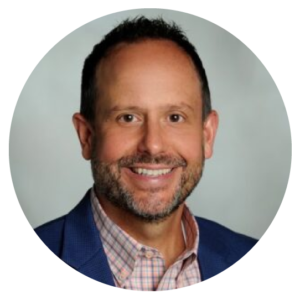 "Our region is flourishing, and more jobs are on the way. Anchored by the pillars of Forrest General Hospital, Hattiesburg Clinic and The University of Southern Mississippi, Midtown Hattiesburg is crucial to our community's economic future," said Chad Newell, president of the Area Development Partnership. "To continue our momentum, we must invest in strategic infrastructure improvements to suitably handle the increased traffic volumes. This construction project will not only provide a much-needed reconfiguration for traffic, but it will lay a much-needed foundation for future growth to occur."
The total cost of the project is $4,654,776.19, with $2.5 million coming from an Economic Development Highway grant issued by the Mississippi Development Authority in 2015. The remaining will be covered by local match funds from the City of Hattiesburg and Forrest General Hospital.
The estimated completion date is late 2023 but is dependent on the weather. 
Barker adds, "This project has multiple partners and many moving parts to aid in its success. As with all traffic projects, it will have some travel inconveniences and we ask the public's patience as we enter the first phase of construction."
To reduce the impact on traffic, this project has been broken down into seven smaller phases in isolated areas. Additionally, all work performed on Highway 49 will be performed between the hours of 6 p.m. and 6 a.m. with one-lane closures only. 
Phase One of the project includes the Camp Street/Mamie Street intersection on the west side of Highway 49 only. This includes improvements to 27th Avenue, West Frontage Road and Camp Street between Mamie Street and Highway 49. This phase also includes work within the Forrest General Hospital staff parking lot east of Mamie Street, south of Camp Street and west of West Frontage Road.
During phase one, the following changes will be made for the general flow of traffic:
27th Avenue will be closed North of Camp Street. North of this closure will remain open to traffic. 

West Frontage Road will be closed between the north of Camp Street to Mamie Street. Access to Community Bank will remain open throughout the duration of construction. All southbound traffic south of Camp Street on West Frontage Road will be directed to Highway 49 or South 28th Avenue.

Mamie Street will be closed from South 28th Avenue to the entrance of FGH staff parking lot. South of this closure will remain open to traffic.

Camp Street will be closed from Hwy 49 to South 28th Avenue. Camp Street east of Hwy 49 will remain open. 
To access the Forrest General Hospital Emergency Department:
From Highway 49: North and southbound traffic will continue to use Mamie Street as it currently exists.

From 28th Avenue: Traffic will use a temporary roadway across the FGH staff parking lot between 28th Avenue and Mamie Street.
Detour and directional signage are posted throughout the FGH campus and along Highway 49 and 28th Avenue. 
For all details regarding this project, visit hattiesburgms.com/hwy49. 
##
VIDEO
PHOTOS