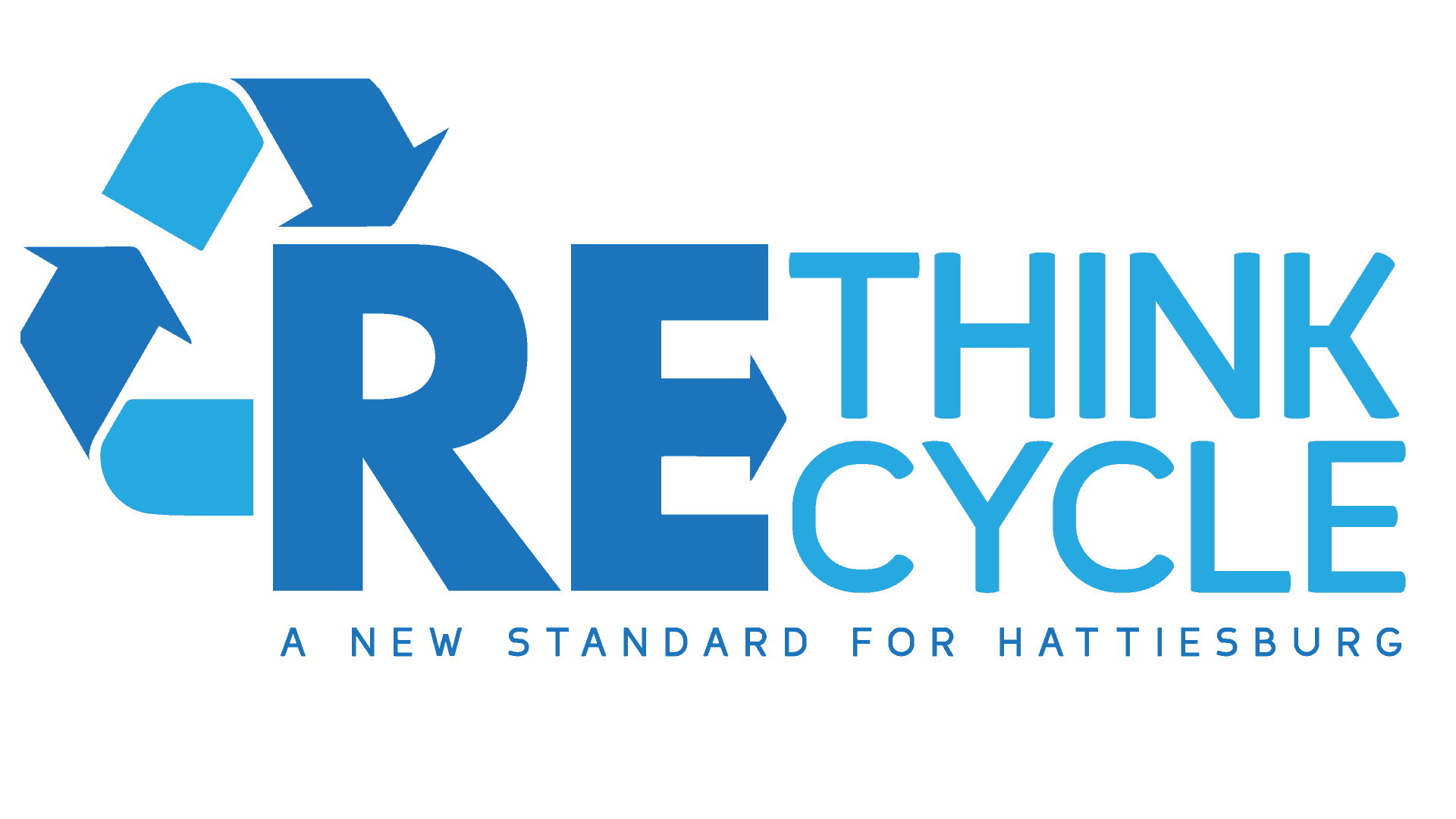 NOTICE: Due to a change in contract services (approved by the Hattiesburg City Council on 5/5/20), the monthly rate for recycling will increase from $3 to $6. The need for a new contract came after commodity market changes affected the services provided by the current recycling contractor. In January, the situation was presented to all council members with three options that would allow the City of Hattiesburg to maintain a recycling program. On Tuesday, May 5, the council voted to approve a new contract with Republic Recycling in Baton Rouge. This contract will take effect on June 1, with billing for current program subscribers to begin July 1 at an increased rate of $6 per month.
All current subscribers will receive a letter in the mail describing the changes and be given the opportunity to opt-out of the program. Information will also be included on water bills for May and June. All current recycling subscribers who wish to continue the service do not need to do anything and will see no interruption in service. Should a current recycling subscriber choose to opt-out of the program due to the increase in fee, action can be taken by calling the Water Billing office at 601-545-4631.
In Hattiesburg, recycling is a community value. It allows us to add to Hattiesburg's story today and leave a lasting legacy for the Hattiesburg of tomorrow. Recycling at home is easy and can be accomplished by simply placing all recyclable items in the blue can instead of the green can. Hattiesburg's recycling program is a fee-based, voluntary program. For an additional $6 a month on your water bill, you will receive a blue rolling cart and a welcome kit. If you would like to sign up today, fill out the form below.
Aluminum Cans
Cardboard boxes
Magazines
Newspapers
Paper bags
Paper towel rolls
Unwanted mail
Plastic laundry detergent bottles
Plastic milk and juice jugs
Plastic mouthwash bottles
Plastic beverage bottles and caps
Plastic shampoo bottles
Glass (of any kind)
Motor oil
Tires
Food or liquid
Plastic bags
Clothing or linens
Big items like wood, plastic, furniture or metal
Note: If these items are seen in your cart during pick-up, we will not be able to collect your items.
To report an issue with your garbage/trash/recycling pick-up or water/sewer services, please submit the concern to our action line. These requests will be opened as work orders for the responsible department and placed in the queue for resolving.