Hattiesburg, Mississippi – To help families plan a productive summer full of enrichment opportunities across a variety of community partners, the City of Hattiesburg has released its 2023 edition of the Hub City Summer Guide.
"We had a great deal of feedback about last year's guide – about how helpful it was for parents to plan entertaining and educational opportunities for their students of all ages," said Mayor Toby Barker. "This year's edition includes a look at events and camps hosted by community partners, but it also highlights a larger scope of planning that our Parks & Recreation divisions have initiated for an incredible summer of fun for youth, adults and seniors."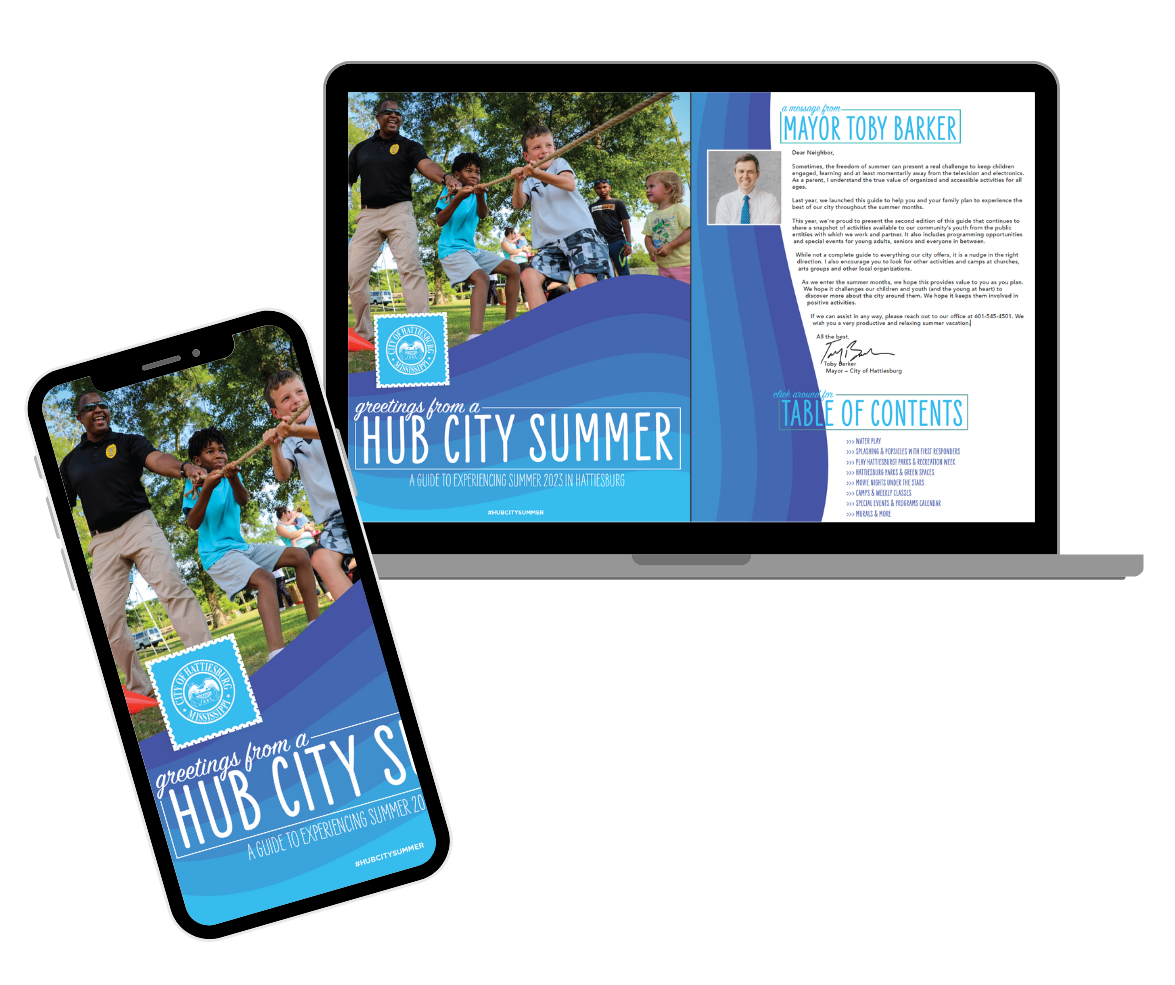 In addition to the many camps and classes offered throughout Hattiesburg, the guide includes a directory of parks and green spaces, places to cool off throughout the summer and a variety of programs available at the Hattiesburg Library, Hattiesburg Community Arts Center, the Hattiesburg Zoo, the Hattiesburg Public School District and more.
The guide also features the return of Summer Splash Days with the Hattiesburg Fire Department and Popsicles in the Park with the Hattiesburg Police Department.
Barker added, "While this document is by no means a complete guide to everything available throughout the summer, it is a snapshot of activities available to our city's youth from the public agencies with which we work and partner."
He adds, "We hope this provides value to our residents as they plan. We hope it challenges our children and youth (and the young at heart) to discover more about the city around them. We hope it keeps them involved in positive activities."
Click here to download the guide.
##