HATTIESBURG PUBLIC SCHOOLS
All Hattiesburg schools will be closed until April 17th, 2020. At this time plans for online learning are in development and will be shared when complete. On Monday, March 23rd, 2020, all directors, principals, supervisors and essential personnel will report to their assigned work locations for guidance on how to provide our students with access to learning services.
Grab-and-Go meals will be available at all HPSD school locations (except for Mary Bethune Alternative Center) will begin serving meals today (Monday, March 23), from 10 a.m. until Noon. Curbside and walk-ups only.

Meals are free for ALL children 18 & under.

The price for Adult Breakfast is $2.25; Lunch is $3.75.

All public school offices, centers and buildings will be closed until April 17, 2020. Please note that all departments and personnel will adhere to CDC guidelines on social distancing and congregating. During this time, only delivery staff will be allowed entrance into HPSD buildings.
PRESBYTERIAN CHRISTIAN SCHOOL
Campuses will be closed March 23 – March 27 to students. There will be no academic responsibilities, ACT testing, athletic activities/competitions/practice or any other school-related activities during this time. At home academic responsibilities are scheduled to start back on Monday, March 30.
All Catholic Schools under the Diocese of Biloxi will be closed for students through April 17, 2020. Additional closings will be evaluated on a week by week basis, but the hope is that they will reopen on April 20.
The closure includes cancellation of all activities including clubs, extra curricular programs and athletics. Teachers, staff and administrators will continue work March 23-27, March 30 – April 3 and April 6-8 to prepare distance learning lessons.
Distance learning will begin on March 23 and continue through the following dates: 23-27, March 30 – April 3 and April 6 – 8. Lessons will be shared by the principal and your child's teacher.
Teachers and administrative staff can be reached via school email for any questions, concerns or advisement on how to complete distance learning. Spring break for students, staff and administrators will be Holy Thursday, April 9 and 10 and continue during April 13 – 17, 2020.
AT-HOME EDUCATIONAL

RESOURCES
Hattiesburg Library Parking Lot, 329 Hardy Street
Parking Lots and Lobbies of City Facilities:
City Hall, 200 Forrest Street
Engineering Office, 212 W. Front Street
Jackie Dole Community Center, 220 West Front Street
C.E. Roy Community Center, 300 E. 5th Street
Hattiesburg Train Depot, 308 Newman Street
Ben McNair Recreation Center, 300 N. 12th Avenue
Additional Wi-Fi Spots Around the Community:
Libraries/Free Public WiFi Spots Around the State – Map
Resources in Forrest County include:
Brooklyn Community Center
Carnes Old Helena Community Center
Danny Hinton Community Center
Dixie Community Center
Leevill Community Center
North Forrest Community Center
Barrontown/Macedonia
Dantzler Community Center
Glendale Community Center
McLaurin Community Center
Rawls Springs Community Center
Sunrise Community Center
Will Denton Community Center
Sheeplo Community Center
If you have questions or need additional information about coronavirus and Mississippi, the information below will provide you with a hotline dedicated to COVID-19.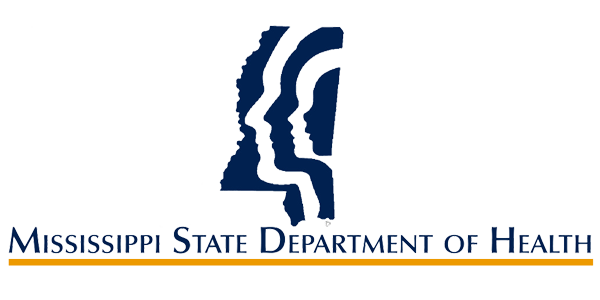 COVID-19 Hotline: 877-978-6453
Monday – Friday, 8 a.m. – 5 p.m.