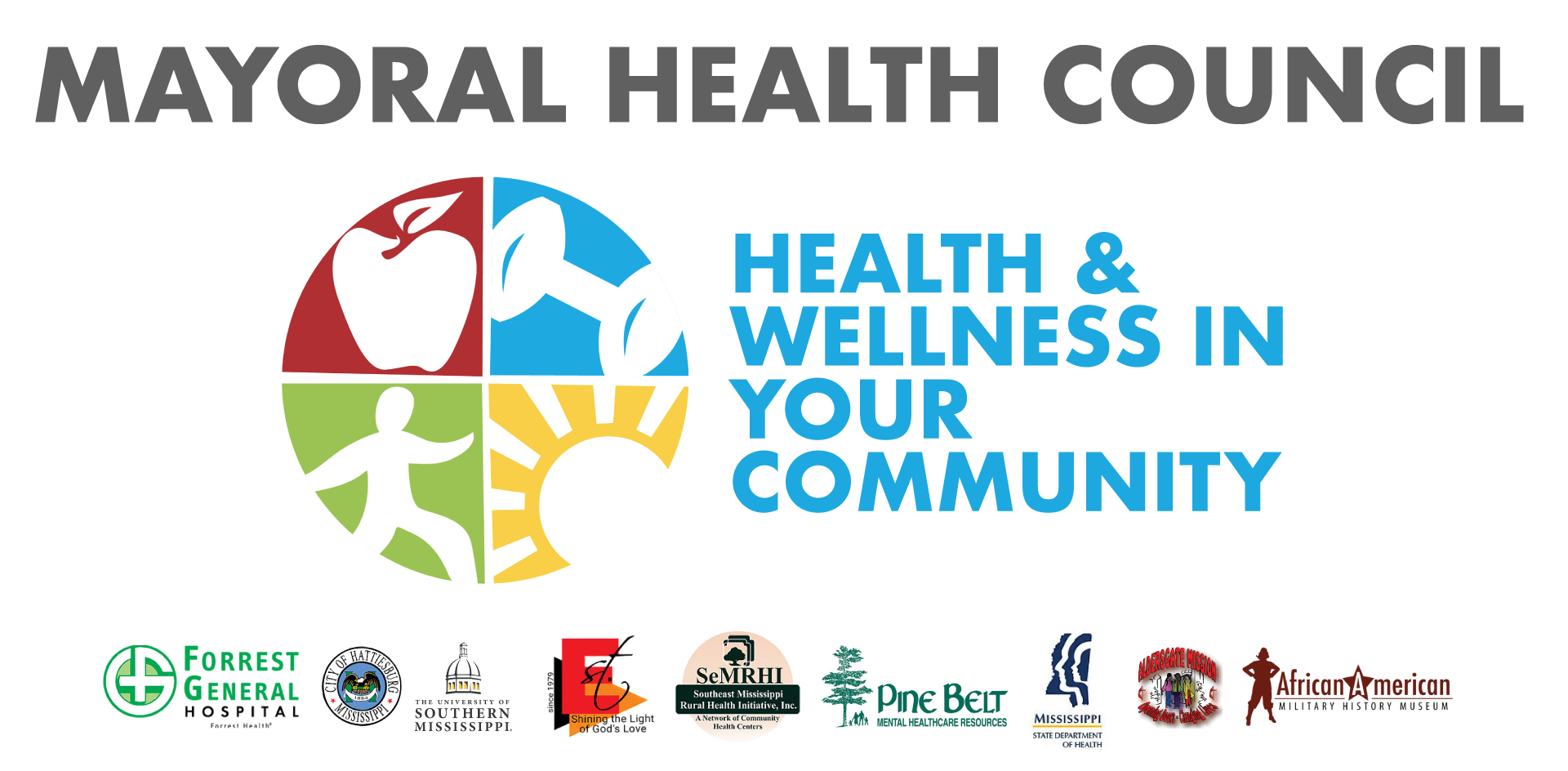 About
The mission of the Hattiesburg Mayoral Health Council is to promote and improve health and reduce health disparities through community engagement and partnerships-focusing on healthy environment, lifestyles, and resources.
Current Projects
When it comes to your overall wellness (diet, exercise, access to health care and more), we are interested in learning about what YOU think is important!
The Mayoral Health Council, which is comprised of many health-related organizations in Hattiesburg, is conducting an assessment survey which will be used to help the City and community partners understand how they can make an impact on those areas of concern. At the end of the survey period, the Mayoral Health Council will host a drawing for two $50* gift cards.
The survey can be accessed by clicking this link: http://goo.gl/zhzh8B
*Disclaimer: The survey will take approximately 5-10 minutes to complete and is entirely voluntary. You may decline to answer any questions. You must be 18 years of age or older to participate in this survey. Questions concerning the research should be directed to Dr. Susan Mayfield-Johnson at (601) 266-6266. The project and this consent form have been reviewed by the Institutional Review Board, which ensures that research projects involving human subjects follow federal regulations. Any questions or concerns about rights as a research subject should be directed to the Administrator, Institutional Review Board, The University of Southern Mississippi, 118 College Drive #5147, Hattiesburg, MS 39406-0001, (601) 266-5997.