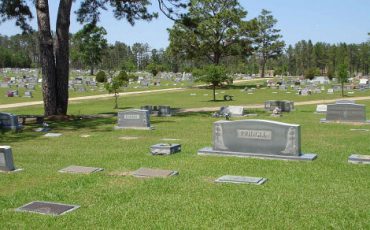 The City of Hattiesburg operates and maintains six City owned cemeteries with the main office located at Highland Cemetery. The Cemetery Division of Parks & Recreation is responsible for the administration, record keeping, sale of grave spaces, opening and closing of graves, as well as the care and maintenance of grounds and landscaped areas within the cemeteries. Highland and South Hill are the only two cemeteries that offer property for sale. All cemeteries are open to the public an hour after sunrise and close around sunset. For more information on any of the city cemeteries or to set up an appointment to purchase property at Highland or South Hill Cemeteries, call the Cemetery Office at 601-545-4660 or 601-545-4661. The Cemetery Office is located at Highland Cemetery at 3401 W.7th St. Office hours are 7:00-3:30, Monday through Friday.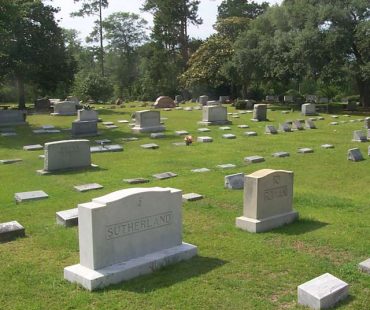 HIGHLAND CEMETERY
Located at 3401 West 7th Street was established in1925 and has thirty-seven (37) sections with approximately 35,000 graves in the cemetery, which covers seventy-one (71) acres.
OAKLAWN CEMETERY
Located at the corner of Hardy and Green Streets, was started in 1887. The City was deeded this property and began operation in 1913 with additional lots being added in the 1940's by taking in some of the old roadways. There are approximately 10,000 graves in this cemetery, which covers thirty-nine (39) acres.
SOUTH HILL CEMETERY
located on South Hill Drive in the industrial park was opened in June 1985. The grounds consist of 2,500 grave spaces available for sale and covers seven (7) acres. There is also land for future expansion.
SCOTT STREET CEMETERY
Located on Scott Street and is overseen by the City for maintenance only. This cemetery was taken into the city's care in 1962 and has approximately 10,000 graves and covers eight (8) acres. Scott Street Cemetery dates back to the early 1800's.
RIVERVIEW CEMETERY
Located on East Hardy Street dates back to the early 1800's with approximately 846 lots and 6,700 graves. The city took in the cemetery in 1992 for maintenance purposes.
E. 8th STREET CEMETERY
Located 2 blocks east of N. Main Street, adjacent to the railroad tracks. This cemetery was determined to belong to the City of Hattiesburg in 2002. It contains approximately 20 graves.