"The root of a rich community is only as strong as the time and effort spent nourishing it."
-Mayor Johnny DuPree
The City of Hattiesburg Mayor's Office has won numerous accolades for its vision of economic prosperity for the community. Mayor Johnny L. DuPree and his administration actively seek and establish programs that promote financial stability of Hattiesburg-area families.
The Mayor's Financial Education Initiative (MFEI) began in 2001, the growth of the Earned Income Tax Credit and Child Tax Credit have contributed to the annual netting of $9,443,340 in federal tax refunds for the past five years. The program provides free income tax preparation and e-filing for families.
In February, Mayor DuPree supports and participates annually in America Saves Week by encouraging citizens to think about financial wellness through different forms of medium and challenges.
In 2015, the City of Hattiesburg unveiled its Bank On initiative in partnership with local banks, credit unions and community partners. Bank On Hattiesburg, is designed to raise awareness among the unbanked and under banked consumers by encouraging individuals to take advantage of available products and services.
Mayor DuPree recognized that our citizens are the heartbeat of the our city and in order to have a thriving wonderful place to live we need to seize every opportunity as a teachable moment to encourage, inspire, initiate and implement programs that would be beneficial and prosperous today and years to come. Presently, he is taking an opportunity to develop and implement a Children's Savings Account program in partnership with National League of Cities and local entities. Our target population will be children beginning at age 5 to ensure that every child that comes from a low-to-moderate income household is given an opportunity to succeed in life, with education and fiscal responsibility being a priority.
We are joining cities across America to reshape the cultural attitude about education and financial literacy starting with the kindergarten age.
Although the above mention programs are a great start, there is still much work to be done. We encourage the citizens of the City of Hattiesburg to jump start their financial literacy by perusing the sites listed for additional information.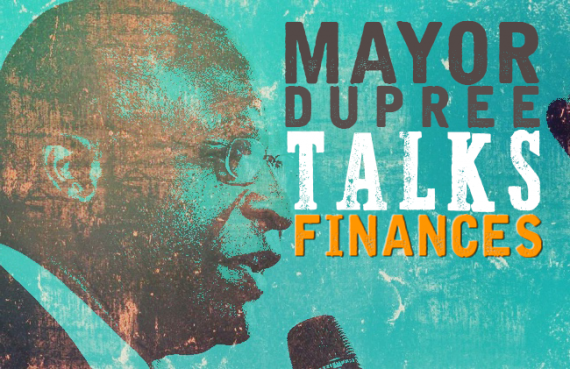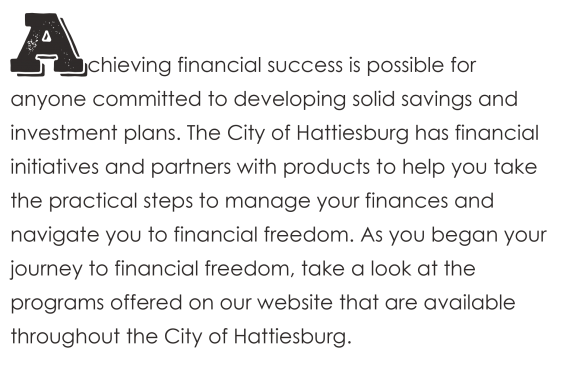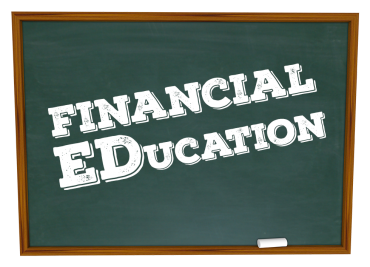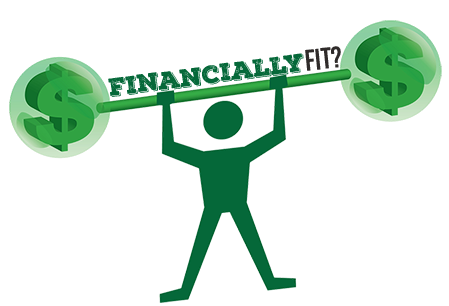 Click Here to Begin Quiz
The information on this website is for educational purposes only. It is not intended to be a substitute for specific individualized tax, legal or investment planning advice. Where specific advice is necessary or appropriate, consult with a qualified tax advisor, CPA, financial planner or investment manager.