Whether it's via financial support or social and emotional development, the plight of Hattiesburg youth is very important to the City of Hattiesburg Mayor Johnny DuPree and City Council. The City of Hattiesburg is consistently searching for opportunities to enhance the lives of its youth, including the addition of an interactive children's museum. For 13 years, hundreds of children have learned about the operations of the local, state and national government through the Mayor's Youth Leadership Council (MYLC). Participants are granted opportunities to meet prominent leaders as well as contribute to some of the City's key initiatives. The City also spearheads the School Readiness by 5 Initiative, Excel By 5, and the Police Athletic League and South Mississippi ART afterschool programs.
Statistics consistently prove that healthy children excel in academics. The City of Hattiesburg community was mindful of this as it pursued an extremely competitive $ 277,000 National League of Cities' grant to help increase enrollment and retention of families and children in Medicaid or the Children's Health Insurance Program (CHIP). City of Hattiesburg's E³ Health (Educate, Enroll, Empower) Project Coordinator Kathryn Rehner recently learned that Forrest and Lamar counties were among the list of communities that registered the highest number of enrollments in 2015.
The City of Hattiesburg was also one of 14 cities chosen by the National League of Cities and U.S. Department of Education to sponsor a "Community Conversation" centered on early childhood education. During the town hall meetings and seminars, citizens echoed the need for greater visability and accessibility to the services and organizations charged with the advancement of young people. City leaders announced their efforts to create a comprehensive youth master plan for Hattiesburg-area youth that would nurture them beyond the classroom and help them navigate through present and future challenges.

Early Childhood Development
Kindergarten Readiness
Reading Initiatives
Social – Emotional Development

Family Supports and Outreach
Referrals/Case Management
Enriching families' community connections

Health, Safety, and Recreation
Mental Health/Substance Abuse services
Insurance coverage
Physical and dental health
Physical and emotional safety

Out-of-School Time (mornings, evenings, summer, holidays)
Arts
Academics
Athletics
Youth Science and Technology Museum

Youth Development and Transitions
Opportunities for local participation and leadership
Drop-out prevention
Preparation for college/career
Truancy prevention

GOALS
Growth of children ages prenatal – 8 cognitively, emotionally, and socially
Engage entire families in positive youth development
Promote a sense of physical, social, and emotional health and safety
Provide opportunities for youth to build relationships, skills, and life experiences
Build valuable life and career skills in youth
Sixty youth agencies, citizens, and youth were invited to attend a Youth Master Plan kickoff meeting held in July 2014. The meeting served as a large focus group/brainstorming session to identify areas of need and respond to the following questions:
What programs/initiatives—existing or new—make the most difference for youth?
What are barriers preventing youth from accessing services in Hattiesburg?
What programs/initiatives would you like to see added for youth in Hattiesburg?
Responses included the need for: more services to assist youth in transitioning into college or the workforce; fitness parks; community bulletin boards; partnering and sharing of resources among agencies; substance abuse services; assistance with early childhood reading; and funding for current and potential programs. The consensus was that there are great services available for youth, but there is not enough knowledge throughout the community about how to access those programs. It was determined both agencies and families desired a central location for receiving and providing information about existing services.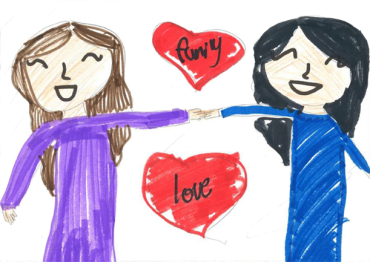 YOUTH SURVEY RESULTS
Based on the national and state descriptions of youth programming, developmental assets, and positive youth development, an instrument was developed to survey youth in grades 7 – 12 in the Hattiesburg area.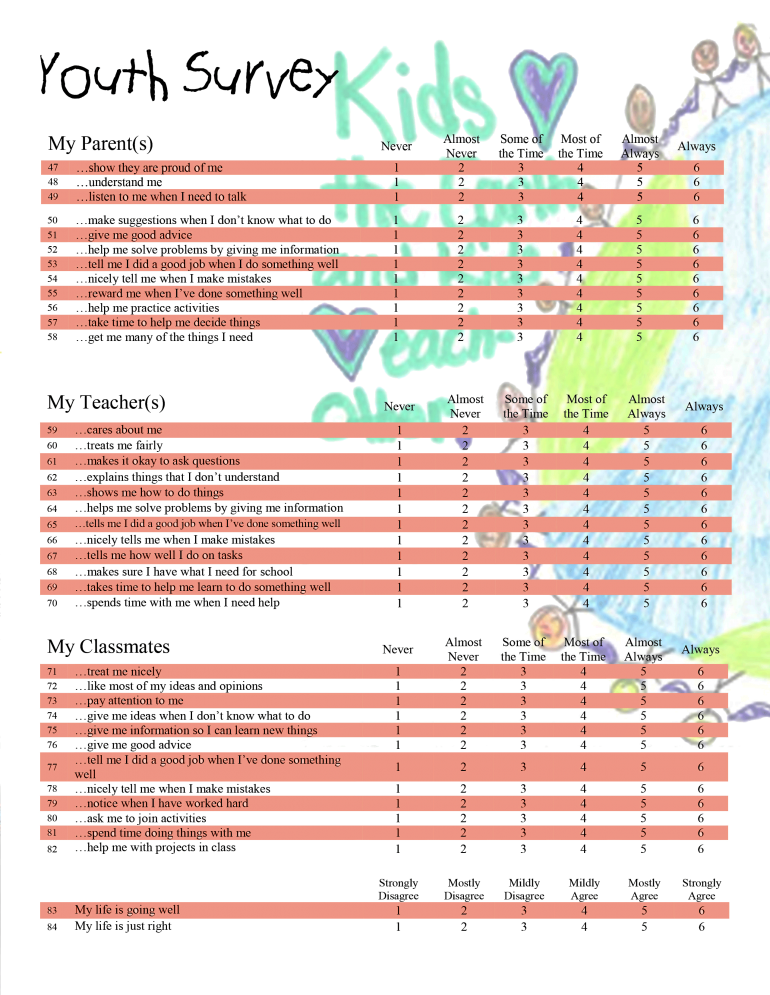 Respondents were unsure of how well the needs of youth (ages birth to 22) were being met. The top three problems facing youth ages 6 – 12 were identified as peer pressure/bullying; family money problems; and not feeling supported by teachers. The top three problems faced by youth ages 13 – 18 were identified as drugs; alcohol; and peer pressure. Youth ages 13 – 18 identified places where they spend their free time as the mall; friend's house; the movies; or the streets/neighborhood. Youth ages 6 – 12 were reported to spend their free time at a friend's house; home; or in the street/neighborhood. Respondents were also asked about organized programs or activities for youth. Programs and activities identified for youth ages 6 – 12 were school; sports facilities; and a park.
Programs and activities identified for youth ages 13 – 18 were school; sports club or local organization; and a park. Barriers to participating in programs and services in Hattiesburg were noted by students as costs too much money; lack of interest in the program or activity; too busy; lack of transportation; nothing fun to do; and friends do not go. When asked what types of programs are needed for youth in Hattiesburg, the top three responses were organized space for sports/games; informal sports and games locations; and informal gathering or "hanging out" locations. Needs for young adults (ages 19 - 22) were identified as job training; education and career counseling; and affordable housing. Students were also asked how they learned information about local activities. The top three responses were Facebook, Web site/internet, and Twitter.
RECOMMENDATIONS AND NEXT STEPS
At the end of the Youth Master Plan development, the steering committee, with input from focus groups and the youth survey, identified some recommendations for the City of Hattiesburg. Goals, strategies, and program suggestions for each area of focus were purposely limited in scope to allow goals to be realistically addressed for each of the key need areas.
First: Evaluation of progress and additional recommendations every 3 – 5 years. Second: Establish an Office of Youth Development to coordinate services, researching funding opportunities, write grants, and maintain communication with youth-serving agencies. Third: Become part of the Youth Behavior Risk Survey in order to have timely, accurate data at the city level about youth and the challenges youth face in our community.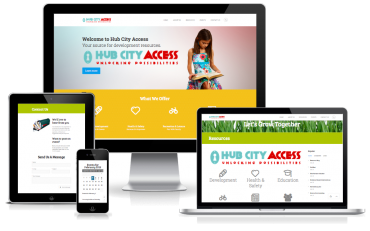 Hub City Access
These recommendations prompted the creation of an interactive Web site called Hub City Access.com
www.hubcityaccess.com
.  Rehner and The University of Southern Mississippi Information Technology students, Kyle Nicholas and William Regan, created this online resource offering a communication interface between youth, parents, and providers. "It allows families to learn about services, and providers to advertise services," said Rehner. The City is also in the midst of designing a youth and families resource guide to be linked on
www.hubcityaccess.com
, which will be delivered annually to all Hattiesburg area families.  To ensure the
Hub City Access-Hattiesburg Area Youth Master Plan
is a success,  the City of Hattiesburg will continue  to work to establish the capacity of users that will be used to measure progress . Given the ever-changing needs of our youth, the plan will remain flexible, allowing the community to anticipate unforeseen challenges and opportunities.