How to Request Public Records
The City of Hattiesburg, in accordance with the Public Records Act of Mississippi and local ORD-Public Records_2017, seeks to be transparent and rapidly responsive to requests for public records. The public has the right make a request to inspect, copy, electronically reproduce or obtain a reproduction for public records for the City of Hattiesburg.
Requests for public records from the Hattiesburg Police and Fire Departments, such as accident and incident reports, may be made directly to those departments. All other public records requests may be made to the Public Records Officer who resides in the City Clerk's office in City Hall.
To make a request:
Requests can be made in person or by email.
For records involving Hattiesburg Police Department, requests can be made at the department's location at 300 Klondyke St., on weekdays between 8 a.m. and 5 p.m.
For records involving Hattiesburg Fire Department, requests can be made at the department's administrative office located at 622 Corinne St., on weekdays between 9 a.m. and 4 p.m.
For all other records, requests can be made at City Hall, located at 200 Forrest St., on weekdays between 9 a.m. and 4 p.m.
For more information about response times, exemptions and fees related to requests, click here.
---
How to Setup Services
The City of Hattiesburg offers water, sewage and/or garbage services to all city residents. To begin any of these services, please visit our Billing Office at 105 South Park Avenue.
Water/Sewage Services:
To begin services, the Residential Customer needs to bring a valid Picture ID, Social Security Card and a a $75.00 Deposit. The Commercial Customer will need their Tax id # and a minimum of $75.00 deposit.
Social Security numbers are required closing an account and send to collections. Some retail/apartments/duplexes etc may have a higher deposit than $75.00, please follow up with us to see requirements.
For areas where service has never been established, a new application with the Department of Engineering will be required. Please allow ten business days for connection. Additional fees may be determined by the Department of Engineering for new connections.
All residents will be billed once a month for city services. The City of Hattiesburg offers several convenient ways for you to pay your bill, like automatic draft and by check or credit card which are accepted over the phone or at the billing office. Drop boxes are located at the billing office, the Clover Leaf Mall parking lot and next to Starbucks on Hardy Street.
Garbage Services:
All residents will be supplied with two 95-gallon cans, one for household garbage collection and one for yard trash collection. For more details on collection days or ordinance information, please visit the following the garbage section.
The Billing Office mailing address:
Post Office Box 1897
Hattiesburg, MS 39403
---
Report a Problem to the Action Center
PURPOSE
The City of Hattiesburg's Action Center is the information exchange center between city departments and local residents. When a citizen calls with a concern, an Action Center operator will log the request into a new citywide software system (EnerGOV) and the appropriate department will be notified to address the problem. The caller will receive a tracking number to call back and check on the status of their request. Examples of a service request may include: potholes, stray animals, abandoned vehicles, trash and litter, overgrown lots or dilapidated structures, etc.
CONTACT US

There are several ways to contact the Action Center to report a problem:
• Submit a request using the Action Center Web Form
•  Email us at actioncenter@hattiesburgms.com
•  Call us at 601.545.4500
When calling the Action Center, please provide the following:
• Name
• Address
• Phone Number
• Address/Location of Issue
• Brief Description of Issue
*Please call for "non-emergency" requests ONLY. For emergenices, please dial 911.

The Action Center is here to:
• Route service requests to appropriate city government departments
• Provide a forum for citizens to make suggestions about city services and departments
• Provide a way to track the progress of service requests
• Answer questions citizens have concerning city organizations and services
• Assist citizens in obtaining city services in a  fair and efficient manner
The Action Center DOES NOT:
• Handle requests for service for agencies other than the City of Hattiesburg (i.e. Forrest County, Lamar County, the State of Mississippi, or the Federal Government)
• Physically resolve service requests
---
Parks and Recreation Services
The Parks and Recreation Department manages and maintains the public parks, community centers, sports fields, cemeteries and other recreational facilities. The common goal within this department is to enhance the quality of life of its citizens of Hattiesburg by providing recreational activities, beautiful parks, user friendly facilities, attractive community centers in safe, enjoyable environments.
The Parks and Recreation Department provides league play, camps, clinics and tournaments in several competitive sports such as baseball, basketball, soccer, softball and tennis. Hattiesburg has sport complexes that host local, state and regional games in many different sports.
For more information on the city's parks please call the Department of Parks and Recreation at 601.545.4624.
---
Fire Department  Services
Safety and Education
The Hattiesburg Fire Department continues to increase its involvement in neighborhood and community events, including safety presentations at neighborhood meetings, medical stand-bys at sporting events and school visitations. If you would like to have a representative from the Fire Department to attend your event, please send your request to mssmith@hattiesburgms.com or call the Fire Department's administrative office.
Fire Prevention
Fire prevention enforces the city's fire code through regular compliance inspections of city businesses, plan review of fire protection issues involving commercial construction and occupancy compliance in public assemblies. The prevention division also manages the department's fire cause and arson investigations.
Fire Investigator
601.545.6678- Office
501.545.6679- Fax
For Local Businesses 
For businesses in the Hattiesburg area, the Fire Department suggests installing the Knox Box Security Entry System. The Knox Box system saves time, money and damage for area businesses. This computer-controlled security system enables firefighters to gain after-hour access at a business without delay during an emergency incident. Without this system in place, fire fighters must either force entry to the business – which causes damage – or await the arrival of a key holder, which may cause additional damage from hidden fire or similar condition. To discuss installation of the Knox Box System please call the Fire Prevention Administrative Office at 601.545.6678.
Station Numbers and Locations
Administrative Office- 622 Corinne Street                                           601.582.3311
Fire Prevention Office                                                                              601.545.6678
Fire Station #1 – 810 Main Street                                                          601.545.4691
Fire Station #2 – 1111 Arledge Street                                                   601.545.4692
Fire Station #3 – 53 Academy Drive, Suite 1                                       601.545.4693
Fire Station #4 – 5033 Highway 42                                                      601.545.4694
Fire Station #5 – 922 East Hardy Street                                             601.545.4695
Fire Station #6 – 3804 Montague Blvd.                                               601.545.4696
Fire Station #7 – 46 Parkway Blvd.                                                      601.545.4697
Fire Station #8 – 104 Lamar Blvd.                                                       601.545.5659
---
Contact HPD
Emergency: 911
Non-Emergency: 601.544.7900
Dispatch: 601.545.4910
Crime Stoppers: 601.582.STOP (7867)
Animal  Control: 601.554.3603
Chief and Assistant Chief of Police: 601.545.4903
Detectives Division: 601.545.4971
Public Information Office: 601.554.3742
How to Pay a Ticket: 601.544.7900
Accident/Incident Report, Background Check, Fingerprinting: 601.545.4965
Request a Street Closing: 601.545.4949
CRIME STATISTICS: Please click here for the latest Crime Statistics from the Hattiesburg Police Department.
---
Application Process
Thank you for your interest in employment with the City of Hattiesburg. There are several ways to apply for an open, posted position: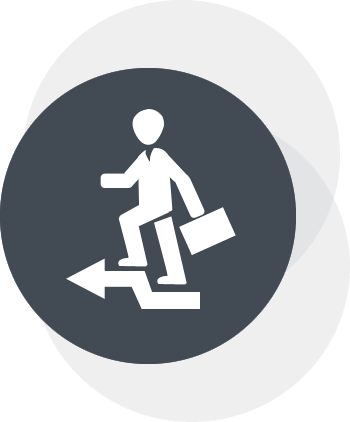 • Complete the Online Application Process here.
• Apply in person at the Human Resources Department, 3rd floor City Hall, 200 Forrest Street, downtown Hattiesburg, directly across from the Saenger Theater. All available jobs are posted for review; or
If you have any questions about the application process, you may contact the Human Resources Department at 601.545.4571.
NOTE: The application for the Police and Fire Academy is not available online. You must apply in person at the Human Resources Department.
---
Garbage/Recycling
Cans should be placed at the curb after 6:00 p.m., the night prior to garbage collection and should be removed no later than midnight the day of.  When you place your can on the curb to be picked up, do not put a can in an alley, by a telephone pole, fire hydrant, parked car, or mailbox. 
It is important that you place the appropriate trash and garbage in the correct can, or the City will not be able to collect your garbage.  
The GREEN can is for collection of household garbage. 
The BROWN can is for collection of up yard trash. 
Your can is property of the City of Hattiesburg. If you ever move away from your current residence, your can will remain.
If you feel the cans are too big and cumbersome; if your can is stolen, lost, or damaged; or if your garbage/trash did not get collected, please contact the City of Hattiesburg's Sanitation Department at 601.545.4547.
WARD 1 MON.
WARD 2 TUE.
WARD 3 WED
WARD 4 THUR.
WARD 5 FRI.
Participants of the City of Hattiesburg's Curbside Recycling program may continue to use the Waste Pro bins until new bins have been delivered by the Public Works Department. Citizens who are not interested in continuing in the program are encouraged to place their Waste Pro recycle cans at their curbs where they will be retrieved by Waste Pro. For more information on how to enroll, please call 601.545.4634 or visit www.hattiesburgms.com.
---
Wireless Hotspots
Locations

Bobby L. Chain Municipal Airport
29 Academy Drive
C.E. Roy Community Center
300 East 5th Street
Cultural Center
722 North Main Street
African American Museum
305 East 6th Street
Historical Hattiesburg Train Depot
308 Newman Street
Jackie Dole Sherrill Community Center

220 West Front Street
Kamper Park Pavilion
107 South 17th Avenue
Town Square Park
Corner of Buschman Street and South Main Street
---
Court Info
The Court Division and Teleservice operate five days a week- excluding all major holidays, from 8:00 a.m. until 5:00 p.m. The front desk is in operation twenty-four hours a day; seven days a week- including all major holidays. Teleservice is scheduled to work on holidays if the holiday falls on a week day. The staff consists of seventeen full time deputy clerks and three part time deputy court clerks.
The Court Division process all legal documents created by the Hattiesburg Police Department through the Judicial System. The court maintains all cases on individuals housed in the County facilities, incarcerated by the Police Department. The court division is broken down into four sections: Front Desk, Teleservice, Deputy Court Clerks and the Community Service Coordinator. The section that actually processes the paperwork from the officers through judicial system is court personnel.
For any additional information please contact the supervisor of the Court Division, Sharon Mark, at 601.545.4930. The City of Hattiesburg Court is located in the west entrance of the Hattiesburg Police Department at 701 James Street
---
Development Review Process

A Pre-application meeting is required for all new development, redevelopment or expansions for commercial or multi-family residential zoned properties within the City of Hattiesburg.
A Pre-Application meeting with the Planning staff is required prior to submitting a Site Plan Application.  At the meeting, the applicant will describe and present their project in the conceptual design stage.
The goals of this meeting are to:
Emphasize the applicable development regulations for:
Site Plan Review
Clearing and Grading
Building in a Historic District
Building in a Flood Zone
Subdivision of Land
Use Permit on Review
Zoning Change
Planned Unit Development
Planned Residential Development
Variance
Address and discuss potential problems and solutions to technical and design review issues.
Discuss the roles of the Site Plan Review Committee, the Planning Commission and the City Council.
Apply the city's Comprehensive Plan 2008-2028.
To schedule a pre-application meeting, please call 601-545-4599.
---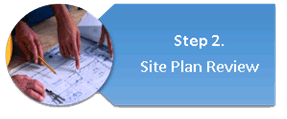 WHAT IS SITE PLAN REVIEW?
The process whereby the planning department shall review the site plans and maps of the developer to assure that they meet the stated purposes and standards of the zoning district, provide for the necessary public facilities, and protect and preserve topographical features and adjacent properties through appropriate siting of structures and landscaping.
PURPOSE
The main purpose of the Site Plan Review process is to make certain that the development plans comply with all applicable and appropriate Land Development Code regulations and ordinances and are consistent with the Comprehensive Plan.
SITE PLAN REVIEW PROCESS
Pre-Application Meeting with Staff and Applicant.
Upon approval of Site Plan Review, a building permit application and construction plans may be submitted to the Building Division.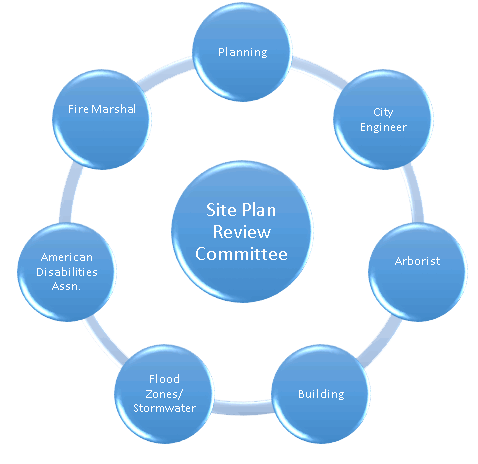 ---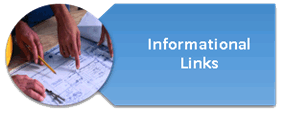 ---
Maps and Property Search
Comments are closed.