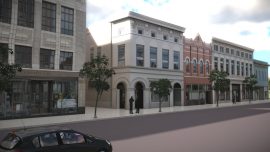 Façade Improvement Program
The City of Hattiesburg Façade Improvement Program (FAÇADE) is intended to encourage building renovations that address blighting conditions in Hattiesburg's downtown area by offering financial assistance to property owners or tenants who improve the exterior appearance of the downtown building. Assistance is provided in the form of a Community Development Block Grant (CDBG). The program is intended to assist building business owners committed to the stabilization of Hattiesburg's downtown.
The program provides CDBG grants ranging from $500 to $7,500 that can be used to reimburse up to 50% of the costs of the project with a maximum of $5,000 for a single storefront and $7,500 for buildings with two or more facades visible to the street or parking area.
The principal objective of the Façade Program is to remove slum and blight in the Central Business District, reduce the further spread of blight and encourage revitalization through restoration and preservation of downtown.
Through the use of the Façade Program the City strives to further the following economic objectives:

Provide a financial institution for downtown merchants and property owners to upgrade the exterior of their building(s).

Retain and attract businesses to strengthen business potential of downtown.

Increase utilization of downtown buildings and restore economic vitality to Hattiesburg's downtown through increased retail sales, commercial businesses and valuation of property.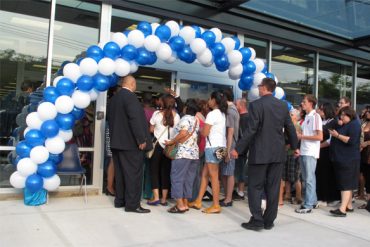 Micro-Enterprise Assistance Program
The City of Hattiesburg Micro-Enterprise Assistance Program is intended to provide financial assistance and/or technical support that will result in business expansion, increased revenues and economic development of the area. Funds are provided to create economic benefit through increased revenues, and the creation and the retention of jobs and businesses in the City.
The Program is considered a "forgivable loan," which is not to be confused with a "grant." The award is forgivable after five (5) years, assuming the business has fulfilled the scope of the agreement, exhibited proper administration of the funds, proper record keeping, satisfactory monitoring, and proper submission of necessary reports.

Businesses located in the City of Hattiesburg with particular attention on businesses that are located in, operate in, or employ individuals from low- to moderate-income areas of the City.
Applications are Evaluated Based on the Business

Financial viability

Community economic impact

Capacity to leverage funds from other sources

Potential to increase sales

Readiness to proceed

Owner's experience

Maximum: $10,000.00