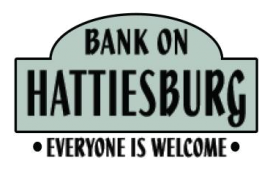 The City of Hattiesburg, local banks, credit unions, and non-profit organizations have joined forces to increase wealth and financial literacy among area families.
Bank On Hattiesburg is a program to make opening a bank account as easy and stress-free as possible with low cost products and access to financial education. Banks and credit unions in the program offer low or no cost banking products for those who qualify for the program.
The Bank On Hattiesburg Initiative is a program designed to assist unbanked and under-banked households. Hattiesburg is the first city in Mississippi to launch the program, which also aims to increase the supply of starter account products for the low-income market.
Banks and credit unions involved with the program will offer no or low-cost accounts, wave monthly balance requirements, issue free ATM and Debit cards, provide free online banking, low initial deposits, and access to financial education.
Bank On Hattiesburg financial partners include BancorpSouth, Central Sunbelt FCU, Citizen National Bank, Community Bank, Hancock Bank, Keesler Federal Credit Union, Magnolia State Bank, PriorityOne Bank, Regions, The First, A National Banking Association, Trustmark Bank, USM Federal Credit Union and Wells Fargo.
Bank On Hattiesburg community partners are: Aids Services Coalition, Bethesda Project, Inc., Christian Services, Inc., Community Connections, KidsMart/Moneymart, Pearl River Valley Opportunity, Inc., Renaissance Corporation, R3SM, Inc., The Salvation Army, United Way of SEMS and MS State Extension Services.