Purpose
The City of Hattiesburg's Action Center is the information exchange center between city departments and local residents. When a citizen calls with a concern, an Action Center operator will log the request into a new citywide software system (EnerGOV) and the appropriate department will be notified to address the problem. The caller will receive a tracking number to call back and check on the status of their request. Examples of a service request may include: potholes, stray animals, abandoned vehicles, trash and litter, overgrown lots or dilapidated structures, etc.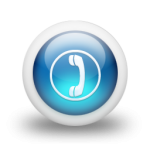 When calling the Action Center, please provide the following:
Name
Address
Phone Number
Address/Location of Issue
Brief Description of Issue
*Please call for "non-emergency" requests ONLY. For emergenices, please dial 911.

The Action Center is here to:
Route service requests to appropriate city government departments
Provide a forum for citizens to make suggestions about city services and departments
Provide a way to track the progress of service requests
Answer questions citizens have concerning city organizations and services
Assist citizens in obtaining city services in a fair and efficient manner

The Action Center DOES NOT:
Handle requests for service for agencies other than the City of Hattiesburg (i.e. Forrest County, Lamar County, the State of Mississippi, or the Federal Government)
Physically resolve service requests

There are several ways to contact the Action Center to report a problem:
Submit a request using the Action Center Web Form
Please provide your name and number in the form box
Call us at 601.545.4500
ACTION CENTER HOURS OF OPERATION:
Monday-Friday, 8 AM to 5 PM After hours, all calls are transferred to the Public Works Dispatch Office.