History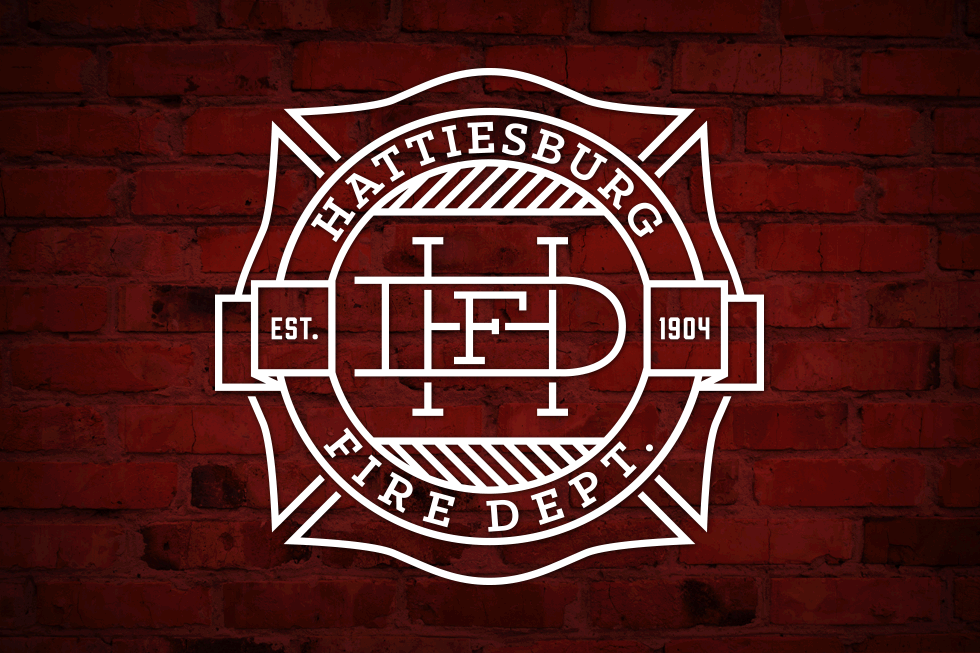 The Hattiesburg Fire Department officially became a paid department on April 15, 1904. Led by A.F. Potter, nine men served the City 24 hours a day, seven days a week with little time off. That same day they also put into service a horse-drawn engine with two used horses named Duke and Dexter, purchased from local stock.
From the first station located at City Hall with the engine, a combination hose and ladder wagon and a chief's buggy, the department expanded with two more stations in 1908 at Arledge Street and W. 5th Street. Hattiesburg purchased its first motorized engine in 1915 (followed by two more in 1917 and 1921, respectively) and became the first department in the state to purchase a motorized ladder truck in 1939. At that time the department had grown by another station on Hardy and Dixie Avenue with twenty-five firemen now serving at four stations on two twenty-four hour shifts.
Today, a little more than a century since its inception, the Hattiesburg Fire Department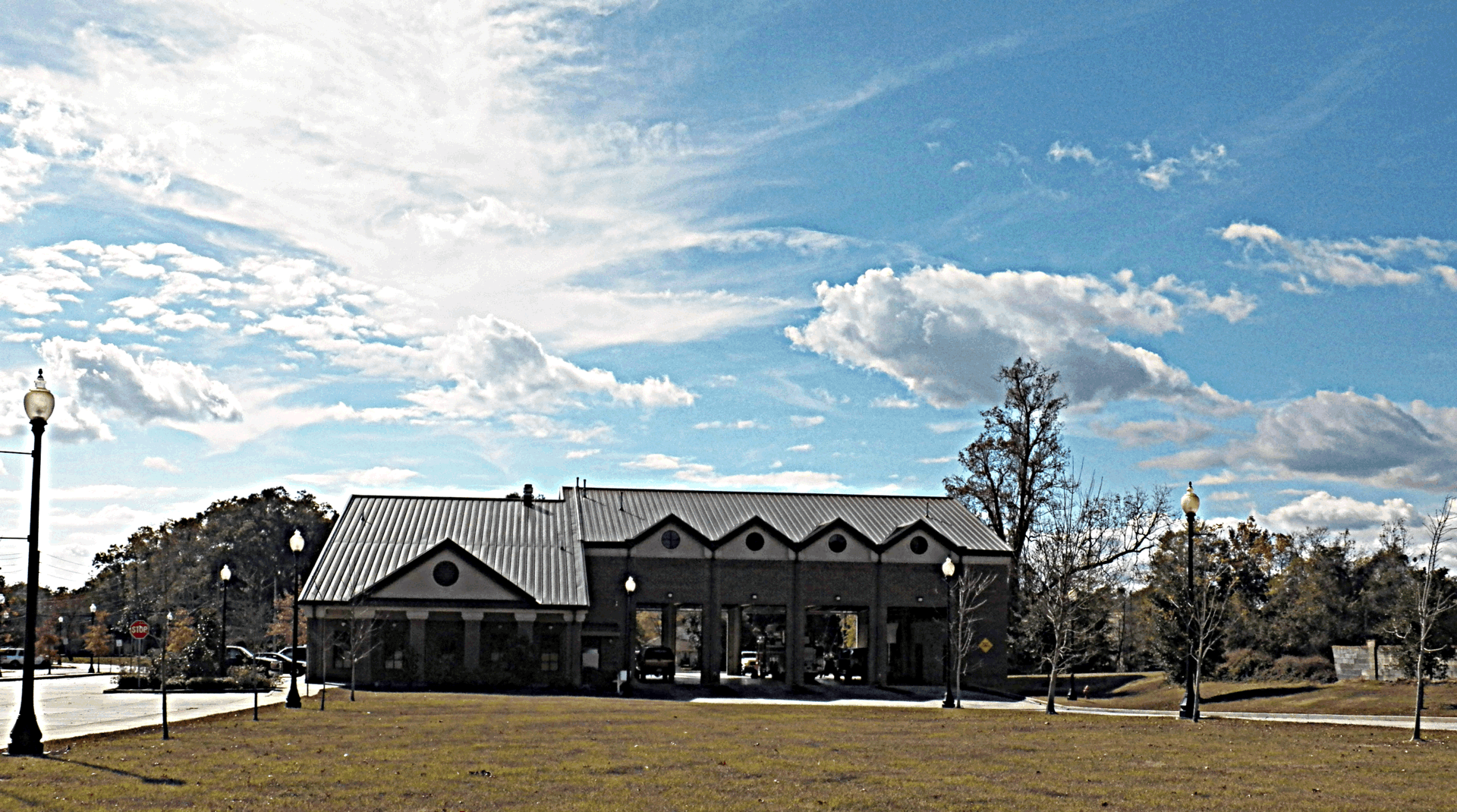 has grown to eight stations, 118 firefighters, six engines, two aerials and two rescue pumpers. Besides fire suppression, the department also serves the greater Pine Belt region and the state with experienced hazardous materials, rescue and all-hazards teams. But while much has changed sine the department's "horse and buggy" days, one thing hasn't – the same spirit of service and courage that inspired those first firefighters in 1904 continues on today with "Hattiesburg's Bravest."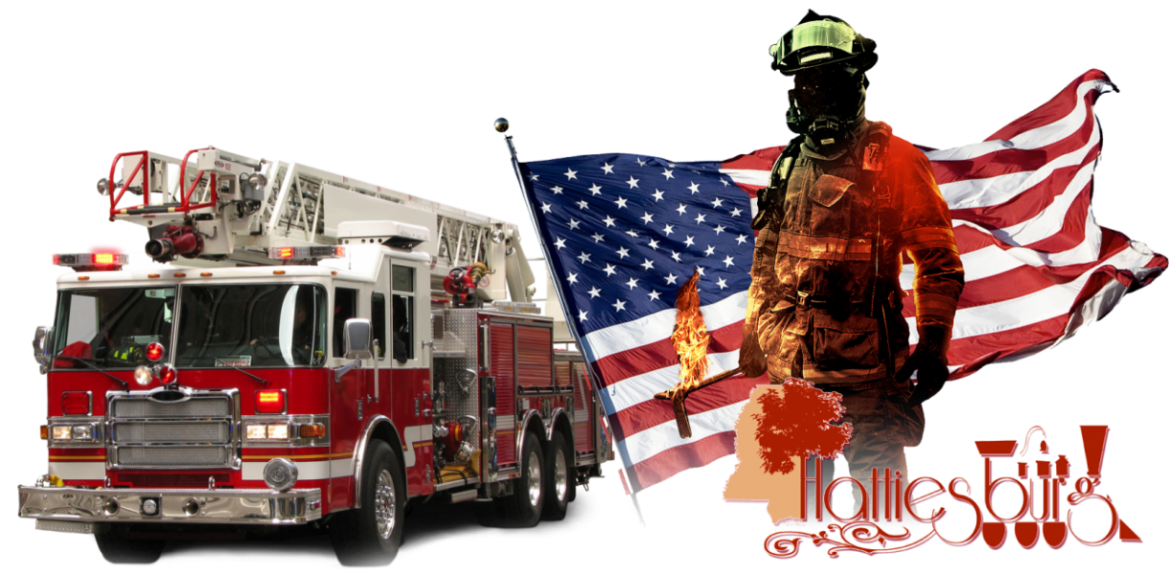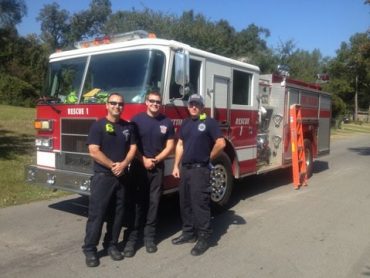 Services
Fire Department Services
The Hattiesburg Fire Department continues to increase its involvement in neighborhood and community events, including safety presentations at neighborhood meetings, medical stand-bys at sporting events and school visitations. If you would like to have a representative from the Fire Department to attend your event, please send your request to mssmith@hattiesburgms.com or call the Fire Department's administrative office.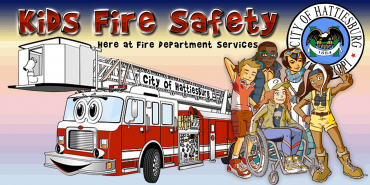 U.S. Fire Administration
Kids Fire Safety
The U.S. Fire Administration (USFA) reviews and collects resources that can be used in public outreach activities to help keep children safe from fire. Explore these materials to learn more about discussing fire safety for children with parents, teachers and other caregivers.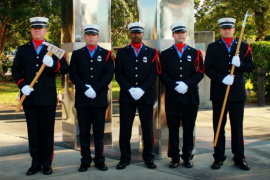 Who Are We?
The Hattiesburg Fire Department serves our residents and visitors with over 120 skilled personnel operating 8 Engines, 2 Ladder trucks, and a variety of specialized equipment from 8 stations strategically located throughout the city. Working 24-hour shifts, we strive to be ready for any emergency at any time!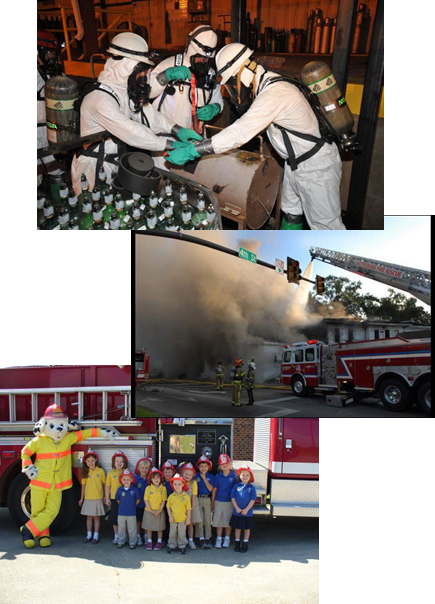 Fire Suppression

Emergency Medical Services

Hazardous Materials Response

Technical Rescue
(High-angle Rope, Confined Space, Swiftwater/Flood, Vehicle Extrication, Structural Collapse & more)

Fire Safety Education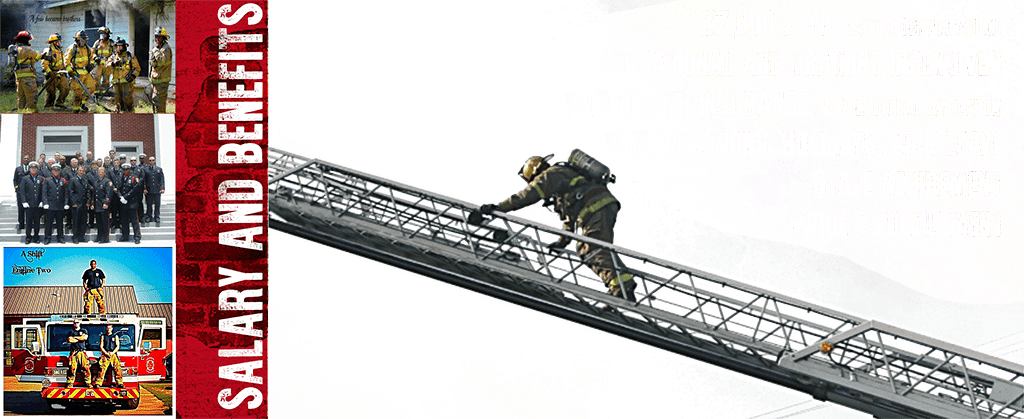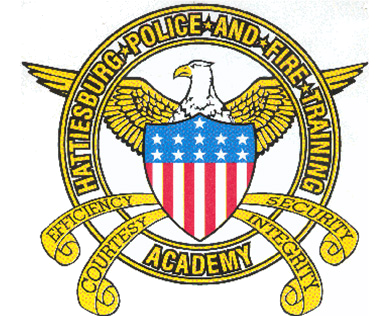 53 Academy Drive Hattiesburg, MS 39401 Phone: 601-545-4650 Fax: 601-545-4652

18 years old

HS Diploma or GED

Good Moral Character

Desire to Serve

Never Quit Attitude!