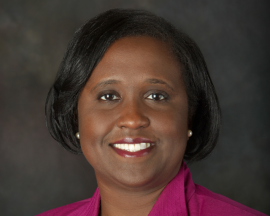 Lakeylah White, Director
The Department of Federal & State Programs (FSP) serves to administer several programs that are funded in large part by federal or state funding opportunities.  The Department has a working relationship with a variety of agencies - Federal Highway Administration, Federal Transit Administration, U.S. Department of Housing & Urban Development, Environmental Protection Agency, Mississippi Department of Transportation, Mississippi Department of Archives & History, and Mississippi Department of Environmental Quality to name a few.
The primary functions of FSP include Community Development, Hub City Transit, Metropolitan Planning Organization, Geographic Information Systems (GIS), Brownfields and Grant Writing.  The Department also provides staff support to the Cable Advisory Board.  Please click below to read more about each of these program areas.