Lamar Rutland, Director of Engineering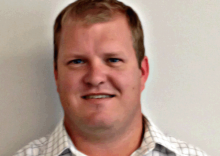 Lamar Rutland was appointed as the Director of Engineering in the summer of 2014. A native of Hattiesburg, Mississippi, Mr. Rutland graduated from Christian Brothers University in Memphis, TN. He is a registered professional civil engineer in the State of Mississippi. Mr. Rutland also serves as the Bobby L. Chain Airport (HBG) Manager.
Mission Statement
Our mission is to enhance the health, safety, and welfare of the City by providing responsive and effective professional engineering leadership for new construction projects that are sustainable, suitable for all users, and context sensitive.
Responsibilities
The Engineering Department oversees planning, design, and construction for traffic and transportation, water treatment and distribution, wastewater collection and treatment, building and lighting, and airport infrastructure projects. Other responsibilities include oversight of paving and striping operations, review of subdivision plans and construction plans, participation in site plan review, water and sewer tap applications, right-of-way permitting, and providing technical consultation to other City Departments.

Projects under design or construction in 2015
4th Street West will be widened from a two lane open ditch road to a three lane curb and gutter road with landscaped medians, drainage improvements, and sidewalks from 25th Avenue to Hutchinson Avenue.
The first phase of the project to enhance walkability and add parking spaces includes conversion of one-way traffic on Front and Pine Streets to two-way, construction of a roundabout at the Hardy & Pine Street intersection, and striping of eighty on-street parking spaces.
Completion of this segment of the Long Leaf Trace along the old rail bed parallel to 4th Street will enable bicycle and pedestrian connection from the LLT Gateway at USM to the train depot downtown.
This project includes construction of sidewalks and landscaping features along Broadway Drive, Pine Street, Mobile Street, and Bouie Street. Also included is a new park at the old smokestack on E. 4th Street and an "edible park" with fruit and nut trees on Mobile St.
The intersection of Bartur Street with Broadway Drive will be rebuilt to function more efficiently.
The Long Leaf Trace will be extended from the Depot to Chain Park via the Newman-Buschman Neighborhood and sections parallel to Gordon's Creek.
Erosion control projects will be undertaken through the National Resources Conservation Service at these locations: Leaf River at the South Lagoon, Gordon's Creek at Ronie St., and Mineral Creek at J. Ed Turner Road.
The Comprehensive Sewer and Water Improvements Program entails a $12 million bonded investment to replace failing sewer and water infrastructure in the city. Current sewer projects include these locations: Columbia Street, Corrine Street (west), Duke Ave, Carlisle Drive, WSF Tatum Blvd., Providence Street, Corrine Street (east), Country Club Rd, Cedar Street, Weathersby Rd., Mobile/Bouie Neighborhood, W. 4th Street, and E. 8th Street.
In order to comply with new nutrient requirements that will be placed on the effluent limits at the south lagoon, we are investigating different treatment options to meet these new limits by 2017. More information can be found at www.investinhattiesburg.com.
A new water treatment plant will be installed at the existing well and tank site near Weathersby Road to allow for the removal of iron and magnesium present in the groundwater. The project includes the installation of pressure filters, a clear well, chemical mixing equipment and an emergency power supply.
Current water projects include these locations: Country Club neighborhood phase 2, W.S.F. Tatum Rd., Veterans Boulevard, Eva Street, Mabel Street, Fredna Street, South 40th Ave and Edwards Street.
Enhanced fire protection is being extended to businesses and residences along Hwy 98 West installing new water mains, fire hydrants, a 500,000 gallon elevated water tank, and a water booster station.
In this second phase an additional filter chamber and aerator structure were rehabilitated.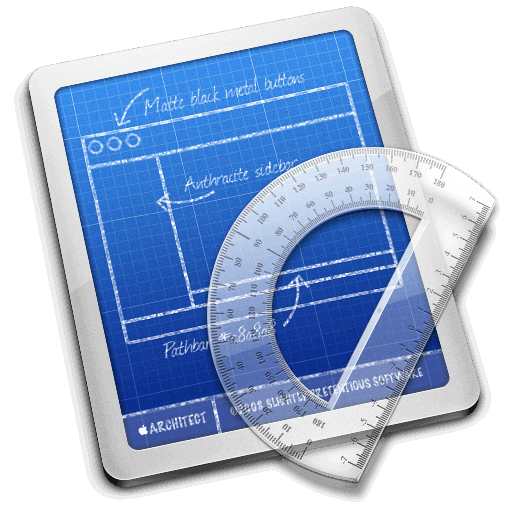 Other Projects Include
Bike Lane Striping Plan
Bonhomie and HS Rails to Trails
Gravel Pit Line Rails to Trails
LSBP Bridge Design
Railroad Crossing Improvements
Sewer Inflow/Infiltration Study
MS4 Stormwater
Contact Information
Mailing Address: Post Office Box 1898 Hattiesburg, MS 39403-1898 Physical Address: 212 West Front Street Hattiesburg, MS 39401

Director of Engineering
Lamar Rutland, P.E. lrutland@hattiesburgms.com

Administrative Assistant
Kim Phillips kphillips@hattiesburgms.com 601.545.4640

Engineering Technician Supervisor
Jerald Little jlittle@hattiesburgms.com 601.545-4542

Engineering Technician
Marco Colunga mcolunga@hattiesburgms.com 601.545.4641
Engineering Technician
Ricky Woodfield rwoodfield@hattiesburgms.com 601.545.1002

Accountant
Marie Harris maharris@hattiesburgms.com 601.545.4541