MEDIA

INQUIRIES
For all media inquiries, please contact 601-447-5950 (text for best response) or email smccain@hattiesburgms.com.
If you have questions or need additional information about coronavirus and Mississippi, the information below will provide you with a hotline dedicated to COVID-19.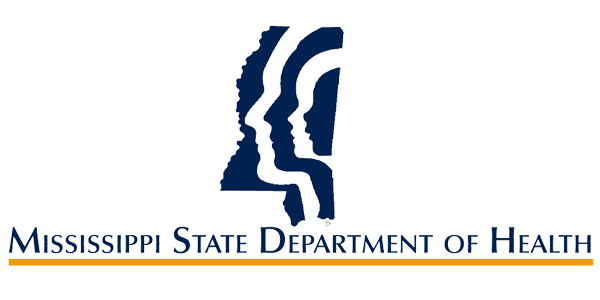 COVID-19 Hotline: 877-978-6453
Monday – Friday, 8 a.m. – 5 p.m.
In response to COVID-19 in Hattiesburg, Mayor Toby Barker has issued several executive orders to help slow the spread of the coronavirus. Below are each in PDF format.  
04/03/2020 | Daily Update
This week, Mississippi Governor Tate Reeves issued a shelter-in-place order to take effect today, Friday, April 3 at 5 p.m.
This order will begin today and last through 8 a.m. on Monday, April 20, 2020 (unless rescinded, modified or extended).
To understand what the order means and how it will affect Hattiesburg, see the front and back FAQ we've provided at http://www.hattiesburgms.com/wp-content/uploads/shelter_8x10doc_faq.pdf.
This order is enforceable by law, and both Hattiesburg Police Department (Official) and our neighboring agencies are prepared to respond during this public health crisis.
At this time, the City of Hattiesburg has not ordered a curfew. However, it is important that all only do what is essential, go home and then stay home.
---
04/02/2020 | Daily Update
Today's update includes more clarification regarding the Shelter-in-Place Order issued by Governor Tate Reeves and a note about the water billing office.
1. Shelter-in-Place Order
Many have asked questions regarding essential/non-essential work, travel and more. Those questions are still welcomed, but here are a few additional clarifications:
The City of Hattiesburg is not under a curfew.
While the Shelter-in-Place order will go into effect at 5 p.m. on Friday, April 3 – this does not mean the city is under a curfew. The City will first implement the shelter-in-place order as is, but further action will be evaluated based on the response of the order and what Hattiesburg Police Department sees on the ground, particularly at night.
You do not need travel IDs or documents for essential needs.
While Governor Reeves' order will be enforced, there will not be checkpoints and a need for a badge/paperwork to determine essential business travel — at this time.
If residents are only doing what is essential, there should be no issue.
If residents still have questions for what is essential and what is not, all are encouraged to reach out at mayor@hattiesburgms.com.
The Water Billing lobby is still closed in-person visits. The drive-thru is available to conduct business for your water account, but you have several options you can use:
If you are paying your bill by VISA or MasterCard you can call 601-545-4634 to process payment (no additional charges or fees) or visit hattiesburgms.com/.
If you are setting up a new account, you can call 601-545-4634.
If you are reporting a water leak or issue with your bill, you can call 601-545-4631 or submit an action line ticket at hattiesburgms.com/action-line.
If you are closing a current account, you can call 601-545-4634.
If you are paying with cash or check, you can do so in the drive-thru.
---
04/01/2020 | Shelter-in-Place Order
This afternoon, Governor Tate Reeves issued a Shelter in Place Order (Executive Order No. 1466). We realize that it may present a lot of questions; so we've broken it down for you below. Should your question not be answered here, please feel free to ask and we'll do our best to answer.
WHAT IS A SHELTER IN PLACE ORDER?
It's an order – in this instance from Governor Tate Reeves – that orders that you stay at home unless you are going out for an essential need.
HOW WILL THINGS BE DIFFERENT NOW IN HATTIESBURG VERSUS WHAT THEY HAVE BEEN OVER THE PAST WEEK OR TWO?
The good news is that this order reinforces what so much of our community is already doing, but it also provides for several additional guidelines, and we'll walk through what you can do and what you cannot do under a shelter in place
However, the main differences here are:
This order does close nonessential businesses and non-profit entities, except for what are called minimum operations. Minimum operations are activities necessary for the business or operation to maintain the condition of facilities, equipment and also back-office operations such as inventory or payroll; and whatever is necessary to continue working remotely from home.

This does mean that nonessential retail stores must close. In our most recent order last week, we allowed for access by appointment or by the curbside. This changes that. If you are not essential retail – that means if you are not a grocery store, food/beverage store, convenience store, pharmacies, hardware and building material store, gas station or restaurant doing carryout, pick up or delivery – if you are not one of those, you must cease operations.
This "shelter in place order" from Governor Reeves also closes salons and barbershops.
Another difference – one that we welcome – is that all evictions are suspended until the shelter in place order is over. Governor Reeves has that power, and he is using it to keep people in their homes during this time. However, you are still on the hook for your rent or your mortgage. And as we talked about yesterday, we encourage everyone – landlord, tenant, bank – to do right by one another and by our city.
This order also sets some limits on recreation. Using our many walking trails – that is permitted. Group recreation, such as softball games and pickup basketball games, will not be permitted. We will be working with our Parks & Rec department on interpreting and implementing this new rule.
HOW LONG IS THE ORDER FOR:
5 p.m. on Friday, April 3, 2020 – 8 a.m. on Monday, April 20, 2020 – unless rescinded, modified or extended.
Yes. By local authority, all provisions within the governor's executive order and the previous executive orders by Mayor Barker will be enforced by the Hattiesburg Police Department and the Hattiesburg Fire Department. See all documents at hattiesburgms.com/coronavirus
For those not in compliance, business names can be emailed to mayor@hattiesburgms.com or call 601-545-4501.
WHAT CAN I DO – ASIDE FROM STAYING HOME?
Go to work at any business that is not deemed essential.

Anything that is deemed non-essential (leisure shopping, group recreation, attending church, etc.)
Visit with friends and family (while social distancing is encouraged in groups of 10 or fewer, it is not an excuse to bypass the gatherings rules).
Don't visit loved ones in the hospital or those who may have compromised immune systems.
Non-essential businesses. Per the governor's order, this includes any business/industry not listed per the Governor's Executive Order 1463. This order does clarify that the following businesses are not essential: fitness and gyms, dance studios, clubs, tattoo parlors, spas, salons, barbershops and other similar personal care and grooming facilities.

While walking trails are still available for use, all places of amusement and recreation, whether indoors or outdoors, including but not limited to amusement parks and rides, museums, playgrounds, children's party and play facilities, all parks including all beaches, lakes and reservoirs, movie theaters, bowling alleys and social clubs are closed.
Engaging in activities that are necessary to healthy and safety of yourself, those living in your household (including pets) or those who are unable to or should not leave their home. This includes groceries and supplies that are needed to maintain the safety's sanitation and essential operation of a home.

Engaging in individual outdoor activity and recreation – without going to parks or the places of recreation that were included in the non-essential closures list.
Going to a job that is deemed as an essential business or operations (defined by the Governor's Executive Order No. 1463 (http://www.hattiesburgms.com/wp-content/uploads/Reeves_Order_1466.pdf) or by CISA (https://www.cisa.gov/sites/default/files/publications/CISA_Guidance_on_the_Essential_Critical_Infrastructure_Workforce_Version_2.0_Updated.pdf)..
Traveling to care for the elderly, minors, dependents, a person with disabilities, or other vulnerable individuals.
Traveling to or from education institutions, public and private k-12 schools, colleges and universities and other educational institutions for the purpose of receiving materials for distance learning, receiving meals and other related purposes.
Traveling to or from home.
Travel required by law or court order, including to transport children per custody agreements.
IF YOU DO HAVE TO TAKE PART IN ESSENTIAL ACTIVITIES, HERE IS HOW YOU MAINTAIN HEALTHY STANDARDS:
Wash your hands frequently.

Maintain social distance (minimum of 6ft from others who do not live inside your home).
Wear gloves or a mask if you have one.
VIDEO FAQ WITH MAYOR BARKER:
---
03/31/2020 | CARES Act – Stimulus Payments
The city's administrative team is putting together several resources that provides residents with more information regarding the impact of the Coronavirus Aid, Relief, and Economic Security (CARES) Act. Today's update addresses a primary component of concern  – Economic Impact Payments.
Economic Impact Payments are one-time payments, also referred to as stimulus payments. According to the IRS and Treasury Department, those payments will begin within the next three weeks for most people without any extra actions needed. Below is a list of FAQs put together to address questions and concerns from citizens regarding EIPs.
Will I receive a payment?
If you file taxes as an individual or jointly as a couple, you will receive payment.
If you aren't required to file a tax return (low-income taxpayers, senior citizens, social security recipients, some veterans and individuals with disabilities), a simple tax form collecting basic identifiable information will be required before the payment is processed. This form will be available at irs.gov/coronavirus in the coming weeks.
If you are a student AND are claimed as a dependent on someone else's tax return, you will not receive payment.


How much is the payment?
Depending on your tax-filing status (as an individual or joint) and the number of dependents, the amount will vary.
For individuals with less than $75,000 in gross income, you will receive a one-time payment of $1,200.
For couples who file jointly with less than $150,000 in gross income, you will receive a one-time payment of $2,400.
Parents will also receive $500 for each qualifying child.
NOTE: for individuals with income levels above the $75,000 and $150,000 amounts, the payment amount is reduced by $5 for each $100 above those thresholds. Individuals/joint filers with income exceeding $99,000/$198,000 without children are not eligible.
How will I get the one-time payment and where will it come from?
These payments will come from the Treasury Department and the IRS (Internal Revenue Service). They will use filing data from 2018 and 2019 tax returns.
What do I need to do to make sure I receive my payment?
According to the IRS, the vast majority of people will not need to take any action. The IRS will calculate and automatically send these payments to those who are eligible.
For those who have filed tax returns for 2018 or 2019, the IRS will use this information to calculate the payment and it will be deposited directly into the same banking account reflected on the return that was filed.
For those who aren't required to file a tax return (low-income taxpayers, senior citizens, social security recipients, some veterans and individuals with disabilities), a simple tax form will be available at IRS.gov/coronavirus with information on how to file so that you can receive payment.
NOTE: The process for filing simple tax forms is not complete at the moment. We will provide information for when it is.
I am positive the IRS doesn't have the most up-to-date information to do a direct deposit for my payment. What can I do?
The IRS is working on a web-based portal for individuals to provide their banking information so that those payments can be processed. This portal is not available yet, but we will provide information when it is.
How long are the economic impact payments available?
If you are currently working on your taxes or need support from a tax professional or local organization, you have time to do that. These payments will be available throughout the end of 2020.
When will I get my payment?
The Treasury Department and the IRS announced on Monday, March 30 that payments will begin within the next three weeks. Some seniors and others who typically do not file returns will need to submit a simple tax return to receive their payments – and that may take extra time.
---
03/30/2020 | Positive Employee Test & Video Update
Today's update includes notice regarding a City of Hattiesburg employee testing positive for COVID-19, two requests to students and the housing community from Mayor Barker and a public meeting transition for the Planning Commission.
Employee Tests Positive
Over the weekend, the City of Hattiesburg's administrative team learned that an employee in Public Works tested positive for COVID-19.  The individual is currently hospitalized and has not been at work since Monday, March 23.
All employees in the employee's division have been notified of the presumptive positive test. In an abundance of caution, the city will schedule a COVID-19 test for each employee in that division. The city will also continue to run daily screens for temperatures and symptoms of division employees at the beginning and end of each shift.
To learn more about this situation and for the city's response, click here.
Video Update from Mayor Barker
Earlier on Monday, Barker also released a video update that included two requests for students returning from spring break travel and to landlords and property managers.
They include:
Self-quarantine of at least 14-days for all students who traveled out of state for spring break and who are returning home to Hattiesburg.
All landlords and property management companies to suspend physical evictions for 35-40 days due to the current hardships faced by many who were are unemployed due to COVID-19 and who are currently in the process of claiming unemployment benefits.
While not executive orders, Barker states the following:
"As mayor, my authority to suspend evictions is limited. But, I do have a voice. Today, I'm using it to call on us to remember that there are certain values we all share: compassion, love of neighbor and a belief in doing the right thing. Continue to stay home. If you're back from spring break, really stay home. And if you're a landlord, work it out so people can stay home."
For the full video:
Planning Commission Meeting for April 1, 2020
An additional update for the City of Hattiesburg includes a transition from an in-person public meeting to a teleconference for April's Planning Commission meeting. Scheduled for April 1, 2020 at 1 p.m., the meeting will be available for virtual access via the following details:
For all details related to Hattiesburg's response to COVID-19, visit hattiesburgms.com/coronavirus.
---
03/29/2020 | Daily Update
Today's update includes final numbers from the mask drive-thru and drop-off event, educational resources and reminders and COVID-19 resources. See them below.
Collectively, Hattiesburg's health care community, first responders and essential services will benefit from a little more than 1,200 masks and several large boxes of gloves that were donated during this three-day event. These donations came from individuals who found boxes in their own storage sheds and also from dentists, museum curators and more.
With the realization that there will continue to be a need, mask donors can call the Mayor's Office at 601-545-4501 to coordinate a drop-off for distribution. 
Virtual smART Space Classes
Hattiesburg's own
Abigail Lenz Allen
will be back at the Community Arts Center on Monday at 9 a.m. for a
HAC Smart Space
Stretch & Movement class, followed by Art at 9:30 a.m. This will be streamed from the
Hattiesburg Parks & Recreation
page and will take place every Monday/Wednesday/Friday – indefinitely. These videos will also be housed on the K-12 resources page at http://www.hattiesburgms.com/coronavirus/k12schools/.
If parents and caretakers need a block in distance learning routines for stretching/movement/chance to be silly and art, these classes can be used as a resource for this time. 
COVID-19 Cases and Resources
As of today, Forrest County has 19 cases and Lamar County has 4 cases. Many tests are still pending, with cases counts expected to have a continued increase. To keep track of cases in the Hattiesburg area and across the state, all can visit healthyms.com/covid19. To track the numbers for the Forrest General Hospital/Forrest Health System, visit https://fhcovid19.com/. While there is a lot of commentary, news articles and opinions about COVID-19 circulation, the City encourages its residents to seek and share only resources that are validated. 
Going into another week of uncertainty where COVID-19 is concerned, residents are encouraged to only do what is essential – and then go home. Mayor
Toby Barker
reiterates this message in the latest edition of the
The PineBelt News
. It can be found below. 

Below is a list of releases, by date/topic since Hattiesburg began responding to COVID-19.
The following are basic hygiene practices that can help prevent the spread of viruses like the coronavirus and the flu.
Wash hands with soap and water for at least 20 seconds multiple times a day. An alcohol-based hand sanitizer can be used if soap and water are not available.
Avoid touching eyes, nose and mouth with unwashed hands.
Avoid close contact with people who are sick.
Stay home when feeling sick.
Cover your cough or sneeze with a tissue, then throw the tissue in the trash.
Clean and disinfect frequently touched objects and surfaces.
I HAVE SYMPTOMS. WHAT NEXT?
The symptoms that are currently being seen with COVID-19 are fever and respiratory symptoms such as cough and shortness of breath.
Stay home from work or school until you are free of fever, signs of a fever, and any other symptoms for at least 24 hours and without the use of fever-reducing or other symptom-altering medications.
Seek medical attention if you have reason to believe you have been exposed to coronavirus or influenza.

CALL your healthcare provider first before visiting a healthcare facility.
FREQUENTLY ASKED QUESTIONS
You probably have questions like the following (and more). Click the button at the bottom of this box to read through our FAQ (which is updated as needed).
What are Coronaviruses?
How is coronavirus (COVID-19) transmitted, and when will someone get sick if they're exposed?
Should I wear a facemask to prevent COVID-19?
How can I protect myself from COVID-19?